The Best Cameras for New YouTubers in 2021
Shaun Poore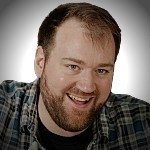 When I first got into YouTube, I was terribly confused about which camera I should buy or how cameras worked in general. So I decided to put together this post to help new aspiring creatives out.
The problem with writing a post like this is that "best" is subjective. I'm going to start with the more expensive setups first and work my way to the best budget options available.
I know what you're saying "Holy crap, a $6,600 YouTube setup? What person in their right mind would buy all this?" I would like to remind you that this is the best setup, not the cheapest. Scroll down for progressively cheaper options and click here if you're looking for cheap gift ideas for YouTubers.
The Sony A7S iii is the best prosumer video camera available in early 2021 (Sorry Canon R5/Canon R6 fanboys). Here are several reasons why it's the best.
The autofocus is 2nd to none.
The low light capabilities are 2nd to none.
The pre-amp and digital audio input capabilities are incredible.
The ability to save files in h.265 cuts file sizes in half (this is a big deal).
The slow-motion capabilities are incredible.
The 2 card slots ensure you won't lose files.
No record time limits (for tax reasons, most older cameras shut off after 30 minutes).
I spent years of my life getting annoyed by cameras that struggled with the things above. Noisy pre-amps, corrupted files, cameras shutting down after 30 minutes, and continuously losing focus can ruin an entire day of shooting without you realizing it.
In my opinion, it's worth paying up for a camera that never does these things. All the above stuff just disappears into the background, and you can focus on making great content. $6,600 is not cheap, but if you're serious about this, it's going to dramatically speed up your workflow.
You can buy a cheaper Tamron wide-angle lens. However, I chose the Sony Tessar F4 because the lens comes with built-in image stabilization.
This camera is the 2020 version of the Sony A7iii (which was Sony's 2018 flagship). It's got all the improvements Sony made to its cameras in 2020 (like better autofocus, SLog3, etc.). Plus, its got a flippy screen and is way more compact than the Sony A7iii.
This is an incredible vlogging setup that will make all your friends jealous. It comes in at less than half the price of my optimal configuration above ("only" $3,229). But, when I started YouTube, I couldn't have afforded this rig either. Let's find a cheaper option.
There are two cons to the Sony ZV-1.
The lens isn't wide-angle (Buy the $50 lens adapter above, and you can get an 18mm shot.).
It's a point and shoot camera, meaning it has a 1-inch sensor. A small sensor isn't the end of the world, but this is closer to an iPhone than a full-frame camera in terms of sensor size.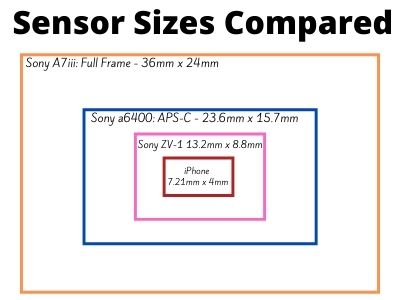 If you can get past those cons, everything else about this setup is fantastic.
It's the most compact setup on the list (I'd walk around town with it without fear of getting much attention, put it in a large pocket).
It has Sony's 2020 autofocus technology (which is unreal)
It has a built-in ND filter.
Can film in SLog3
It can do super slow-mo.
When I first started YouTubing in early 2019, I bought a $500 2015 Panasonic Lumix G7 with a micro 4/3rds sensor. Boy, was that a mistake. I would have killed to have had the option to pay a few hundred dollars more and get this camera instead. And it's so compact that you can probably still find uses for it even in the future when you upgrade to a full-frame camera setup.
Buy this without a second thought if you want a decent camera under $1000.
4) Sony A7 iii / Canon EOS R
One of the good (or bad) things about modern digital cameras is they tend to hold their value for a few years before dying out. You could have bought an A7iii in 2018 for $2000, and today in February 2021, it's still listed on Amazon for $2000. On eBay, I see a7iii's listed for $1500. They really haven't come down in price at all over the years.
At those prices, these cameras aren't great options.
But, assuming prices come down and you can get these cameras for less than $1500, competing cameras in this price range are the 2019 Sony a6400, and 2019 Sony a6600 which cost $1,000, $1,400 respectively. I'd rather see you buy the Canon EOS R or Sony A7iii for that price over those cameras.
Canon M50 w/kit lens
When I bought my first camera, I went with the 2015 Panasonic Lumix G7 for $500. It was the cheapest camera I could find that was its own unit and could produce decent image quality. And I HATED it.
The Canon M50 is a similar camera with similar specs. The difference is that the M50 has an APS-C sensor, which is bigger than the G7's micro-4/3rds, and the auto-focus actually works. Panasonic uses contrast-detect auto-focus, while Canon and Sony had already migrated over to eye-detect autofocus when this camera was released in 2018. Eye-detect is a dramatically better autofocus system.
If I were back in a place in my life where $500-ish was all I could afford for a camera, I'd try to buy this camera/lens combo used. And I think it's a good option.
iPhones
Assuming you already own a smartphone, this is the free-ish option available to you. I wrote a whole post on how to start a YouTube channel with an iPhone. iPhone's can actually do some exciting things with apps and computational photography. There are some situations where it can make an excellent vlogging camera.
That said, if you're faced with the choice of spending $800 on the latest iPhone or buying the Sony ZV-1, I'd buy the ZV-1 hands down. The dedicated camera is, unsurprisingly, a better camera than the camera/phone hybrid.
I tend to think of GoPro's as specialty cameras for extreme circumstances. If you're going to the beach, flying a drone, or doing some type of outdoor motorsports, they're amazing. Because of GoPro's niche appeal, you may be happy to own this even if you upgrade to a full-frame camera at a later date. It's worth mentioning as an option because it's affordable and may be preferable to a phone in many rugged circumstances.
Honorable Mention
These cameras didn't make the cut for me, but I think they may have niche appeal in 2021. Feel free to check them out as your YouTube camera as well. In no particular order.
That's it. I hope you guys found what you were looking for so that you can get started creating awesome YouTube content no matter what your budget is. Let me know your favorite camera in the comments!