Can You Blog for Free? (The Cheapest You Can Start a Blog For)
Shaun Poore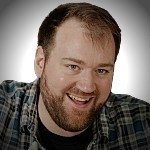 I love blogging as a starter business. The costs are minimal, and the scale is tremendous. But, despite blogging being a low-floor high-ceiling business, many people want to know if they can blog for free.
There are two essential blogging costs that you must pay for. A domain name and hosting. The domain name will cost you about $10/year, and the cheapest web hosting options will run about $40/year (keep reading for a great hosting option that's free for 1 year).
Those are the non-negotiable costs to start a blog. But that's just the beginning. Let's get into all the potential expenses of blogging and add up how much it could cost.
Non-Negotiable Expenses
This is a more in-depth look at your non-negotiable expenses and an explanation as to why you'll fail without them.
Domain Name Costs (~$10/year)
If you switch domains, you will lose your rankings in Google (sometimes for a very long time). This is the primary reason why you don't want to start with a free blogging platform. It's not the only reason; here are a few more.
From a business perspective, a free host is a 3rd party that can shut your business down overnight. You want to avoid these.
From a marketing perspective, .com domain names are more brand-able.
From a monetization perspective. You can't modify the source code to sell your own products. You also can't work with premium ad networks on free platforms.
I could go on. The point is that you will switch to your own domain and that switching will be painful. Suck it up from the start and spend the $10/yr to get a .com domain name.
I prefer to use NameCheap.com to register domains. The prices are fair, and I've never had a problem with them. I'd actually suggest buying the domain for several years. You'll save money in the long run.
You could try to bundle the cost of the domain in with your hosting plan (some hosts will offer deals on this). But, they're getting the ~$10/m out of you either way.
Hosting Costs ($2.95+ per month)
This is the other essential cost. You need a computer with near 100% uptime to serve your website to people. There's no way around that.
The good news is that shared hosting is actually rather cheap. I personally recommend Bluehost to people, and their cheapest plans are only $2.95/m.
I recommend you upgrade to the $5.45 per month plan so you can host unlimited websites on the same server. I bought my hosting for 3 years at once. It cost me $200, and it had paid for itself by the time the 3 years were up.
$200 may sound expensive, but name another high-upside business you can run for 3 years with $250. You can't, because it doesn't exist.
A great alternative is the Google Cloud Platform. The machines are significantly faster than shared hosting and Google gives you a free $300 credit for the first year! Which means you really can blog for free minus the domain name!
The problem is that once your credit runs out it'll probably cost you $5-$20/m. Also, it's not simple to set up and there's no real tech support. But, if you have some technical acumen the following video shows you how to get started.
Things I Think You Should Buy
You don't need this. But, if you have money lying around, it might be worth your while.
Ulysses ($5/m)
One of the most important parts of blogging is being able to write articles quickly. While the default WordPress editor works, take a look at how distracting it is.
You've got all the distractions of a web browser + check out all the madness within the editor itself. WordPress also has a horrible white screen and doesn't utilize dark mode. Compare that to Ulysses (A text editor for Mac/iPad/iPhone). Look at how much cleaner this is.
Writing blog posts fast is essential to your blogging success. If having a distracting text-editor makes you 30% slower at writing, you'll hit your goals 30% slower. For $5/m, I'd rather get the time back.
"Free" Tools (with a paid option)
These are some "free" tools that I like and have ended up paying for. I do believe you can get by with the free versions of these tools. But, I listed the prices anyway because oftentimes I ended up upgrading.
Canva ($12.95/m)
Canva is flat out incredible for very simple graphic design tasks.
If I need to resize an image to different dimensions or add text on top of images, it's an absolute life-saver. I owe so many of the graphics I've created on this blog to Canva.
If I did have a gripe with Canva, it's that I don't like their iPad app.
If I'm creating graphics exclusively on my iPad Pro, there's an app called "Over" that I like better than Canva. But, for desktop software, Canva is currently unmatched.
ShortPixel ($10 per 10,000 images)
ShortPixel optimizes the images you upload to your blog automatically, and it does a great job of it. I'm able to serve up WebP images to my visitors without having to think about it. I can't imagine being able to do that without this plugin.
ShortPixel will convert 100 images a month for free. However, if you go over that number, you'll need to buy a plan from them. Their plans are actually super cheap. I paid $10 for 10,000 credits which are enough to convert 10,000 images. That's more images than I'll ever convert, and the ease of use is well worth the $10.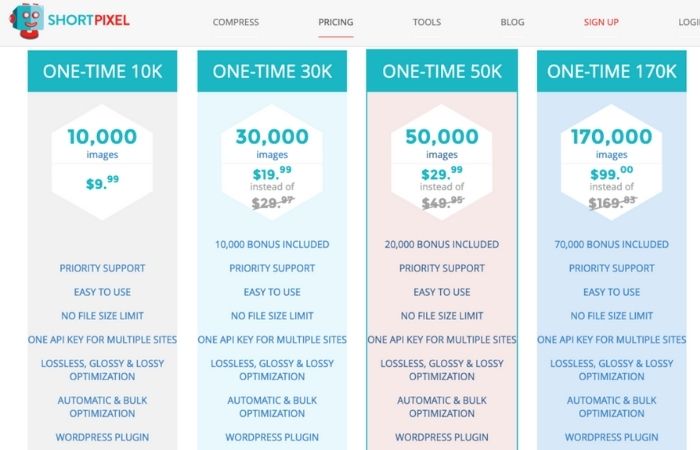 Grammarly ($140/yr)
I went to college to be a software engineer, not a blogger. When I started blogging, I used to feel insecure about my grammar.
Grammarly has increased my confidence that I'm not writing content I should feel ashamed of. It's a fantastic tool, and it's always teaching me new things about writing. Things I should have learned in grade school, but who cares? I'm learning it now.
You can definitely get by with the free version. I chose to upgrade to the paid version because I wanted to use it as a learning tool. The more that I learn, the fewer mistakes I'll make on future rough drafts of my articles.
Future-You Costs
These are things that I definitely think you should buy if you've written 30-100 blog posts. However, they're also things you don't need if you've written less than 30 articles.
Why? Without content, you will have no visitors. Without visitors, none of the following items will matter in the slightest.
Logo Design – Graphic Design Work ($150 at 48hourslogo)
A logo is essential in making your website look credible. However, I very much consider this an optional cost when you're first starting out. Eventually, I went to 48hourslogo and got an initial logo designed for $150.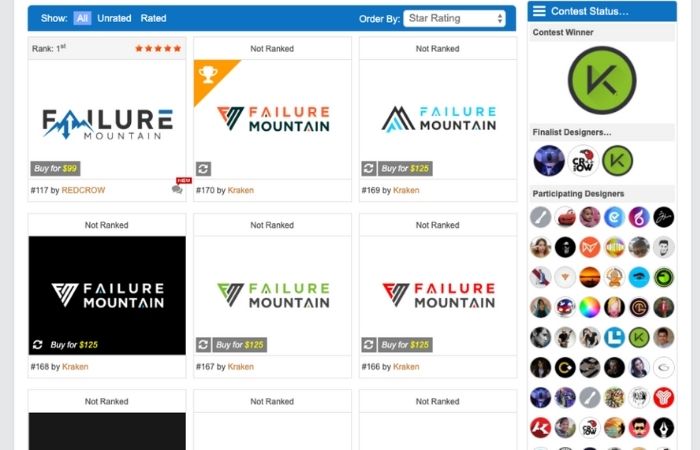 However, nobody will read your new blog for 6-12 months. If nobody sees your website, who cares what it looks like?
The only reason I can think of to be in a rush to get a logo is that Google has started showing your favicon in the SERP. My gut tells me that this has to increase the click-through rate. So it might be worth it to find a favicon that stands out (You can change it later).
If you're the artistic type and want to create your own logo, you can do that. However most logo design software also comes with a cost. Adobe Illustrator is ($30/m), but I don't recommend it for beginners. If you have an iPad, there are a couple of apps I like better.
Affinity Designer is a $20 iPad app, and it does everything Adobe Illustrator does. The difference is that the iPad feels like a more intuitive interface to work on this type of thing.
The other iPad app I like is Assembly ($5/m). It's not as full-featured as Affinity Designer or Illustrator; However, it is a much simpler tool. And simple is a much better option if you're looking for something quick and dirty while you wait to hire a pro.
Premium Theme ($100)
You want your website to look as nice as possible. That said until you're getting 1,000+ visitors per month, who cares what your website looks like?
WordPress's 2020 theme doesn't take too long to load or perform poorly on mobile. Just use that until you're getting serious traffic and want to upgrade.
If you have the cash and want to upgrade, I like Income School's "Acabado" theme. It's simple, fast, has everything you need built-in, and costs $99.
I don't have any experience with these other two themes. But, most people in the blogging community talk about these like they're the only two themes in existence. They recommend X Theme ($59) and Divi ($89/yr, $249 lifetime).
Email Capture Software
I've written entire posts about why email lists are so valuable. But, even though email lists are valuable, you don't need to buy this right now.
Why? I'd consider 2% a pretty high capture rate for a new blog. If you're getting less than 1000 visitors per month, you're missing out on a maximum of 20 emails per month by not having this.
Once you decide to buy this, there are a billion email companies to choose from. There are free-ish options that don't charge until you get above a certain subscriber count. I used Klaviyo this way until my blog grew in size, but that's far from the only option.
Once your blog grows to very healthy traffic levels, ConvertKit seems to be the software people gush over. But, it's expensive as hell. Coming in at $29/m for 1000 subscribers to ??? per month. They raise the price the more subscribers you have. I think the reason people like it is that they have a nice UI to work with for non-techies.
Costs You Don't Need, But that may Help
These costs are for if you've got some cash to throw around. For example, if you already have a high paying full-time job. And your goal is to quit that job for blogging as quickly as possible.
Courses
I can't vouch for all Internet courses. But, I did take Income School's course on blogging, and I found it a valuable beginners resource to get started. You definitely don't need to buy a course. Heck, most of the information available to become a successful blogger is available for free on my website (shaunpoore.com).
But, I do feel a course can get you to success much faster than you could do on your own. Paying $450 for a course may seem like a waste of money. But, if it gets you to success even 1 month faster, then it paid for itself. With courses, it's really about how helpful the authors are as to whether they're worth it.
It's also very isolating to start an Internet business on your own. Particularly with blogging. Courses can be an excellent place to find like-minded people you can bounce ideas off of.
Unnecessary Costs
Blog Legal Pages
What a scam. First off, if you have no money, no traffic, and you're not stealing people's content, nobody is going to sue you. (I am not a lawyer and that is not legal advice). And if you were stealing people's content, blog legal pages don't protect you from that.
Yes, you'll one day want to create a privacy policy, a cookie policy, a disclaimer on pages with affiliate links, and maybe some terms and conditions. But, you can find free templates for those online, and paying for them isn't going to protect you in any way.
Relax for a second. You're a blog with no money and no traffic that isn't stealing other people's content, defaming anyone, or selling anything. It's unlikely somebody's going to be angry enough to sue you.
Tailwind
I don't want to call Tailwind a scam. In theory, it makes a lot of sense.
When I initially bought Tailwind, I was under the impression I'd get tons of Tailwind traffic. Or at least a ton of repins from relevant tribes. Nope and nope.
It could be that my niche really isn't great for Pinterest. I could have done a better job of making my pins look sexy. That said, I've had pretty close to 0 success from Tailwind despite finding tribes that perfectly matched my subject matter.
I consider Tailwind to be an app that's actively promoting spam and not quality content. Tailwind won't be able to survive unless the best content starts to rise to the top. I personally think Tailwind is a complete waste of your time.
Advertising
I have a background in digital marketing. For a while, I was running Facebook and Google Shopping ads as my career.
Advertising can produce some pretty insane numbers pretty quickly. However, it doesn't work unless you're selling something on the other end that makes you more money than it costs to get the traffic.
So you're not going to be running any advertising to your new blog. Unless you have a product to sell, then feel free to experiment with it.
Keyword Research Tools
I'm not insulting keyword research tools. I personally think ahrefs can do some pretty cool stuff.
But, these keyword research tools can't accurately predict search volume. If that's what you're using it for, it's probably leading you down the wrong path and costing you a lot of money in the process.
The free way to do keyword research is to simply Google any topic idea you get to write about and see if it comes up in Google auto-suggest. If it does then great, it gets at least some traffic. From there, check out the top 10 results and see how many of the articles are good. If none of them are high quality, you did it! You found something to write about to add to your list.
Social Media Plugins

No offense to social warfare as I think their WordPress plugin is pretty cool.
But, a tiny percentage of people click social media share buttons. No matter how sexy they look on the page, you're probably looking at 0-1% of your traffic clicking the button.
If you get 1,000,000 visitors per month 1% is 10,000 shares. That's a pretty big deal. But, if you're getting 100 visitors per month, maybe you get 1 share? You can safely ignore this until you have a bigger business.
Implied Costs
These are costs that definitely exist; however, I assume you already own these things. If not, you will need money to acquire them, and they're some of the highest costs on the list.
Computer Expenses ($300)
For the purposes of this blog post, I'm assuming you already own a computer and have a reliable Internet connection.
If you do not, excellent laptops are cheap as hell these days. I had my Mom buy this laptop in early 2020, it's $300 and fantastic. I'm a software engineer, and the thing is fast enough to code on. You could easily find a much cheaper laptop these days that could handle the limited demands of blogging.
Internet ($50/m)
You need a reliable Internet connection to blog. Personally, I moved to T-Mobile's cellular Internet, and I love it. Cox used to have random outages that would kill my productivity. Cellular Internet is very reliable and only costs $50/m.
You could go even cheaper than that if you're willing to go to the cellular option. Mint Mobile offers cell phone plans with 12G of 4G LTE on T-Mobile's networks for only $35/m. I'm not sure I'd want to run my home's Internet off of my cell phone, but the point is that you could. And it doesn't have to cost a fortune if you're broke.