17 Gift Ideas For YouTubers in 2021
Shaun Poore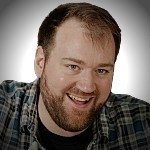 Once you start getting into video production, you could buy so many things that would make your day. Here's a list of my favorites ordered from least expensive to most expensive.
You don't realize how badly you need these until you do. All video/audio gear works with either a 1/4 inch or a 3/8 inch screw. These things are absolute life-savers the second you have a screw that doesn't fit a mount.
Every YouTuber will eventually end up with a bunch of SD cards floating around. For only $10, this item helps dramatically.
This little tool is absolutely invaluable for getting my files off my camera and onto my iPad Pro or Macbook Air.
These things will 100% change your life. Previously you had to screw your expensive lights and cameras into tripods. A dangerous and time-consuming process.
With these things, you screw them in once, then they just pop into place wherever you feel like putting them. They're dead simple to use, sturdy, and small enough that they don't block access to your camera's battery (you never need to take them off). I can't say enough about these things.
Magic arms will let you easily mount cameras and lights places that you didn't think it was possible. They're an absolute game-changer, and if you don't own at least one, you should.
Various items you mount your camera to (like light stands) don't allow you to change your device's orientation. This will enable you to tilt your camera in any direction you want to get the perfect shot.
This is something an aspiring YouTuber may or may not already own. However, it's a must-have if you're leaving your house with your camera ever. And a decent strap can be a lifesaver.
This thing is a life-saver. It's incredibly portable and able to recharge my Sony A7S iii via USB-C nearly 10 times. It can recharge your phone almost 5 times before needing to be plugged in, all for $35. An absolute must-have for anybody bringing a bunch of devices on the go.
Good lenses are extremely expensive. For my Sony A7Siii, a Tamron lens is considered a solid budget option. That lens is over $600 as of this writing. When you start getting into Sony's GMaster series, we're talking about paying over $2,000 for a single lens. It's insane.
But, you know what doesn't cost a lot of money? Vintage lenses made 50 years ago. All you have to do is buy a $40 adapter for M42 type lenses, and $50-$200 buying vintage lenses. Be careful with vintage lenses though, they won't work with autofocus and many of them are actually radioactive (fun story).
Tripods are essential but can dramatically range in price (I put a cheap one and an expensive one I like above). How expensive a tripod you need really depends on what you need it to do. The cheap one above works just fine for just filming around my house with a compact mirrorless camera. Or even using an inexpensive light stand works great.
This is a sturdy little device used for setting your camera down on a table or the like. It's similar to a GorillaPod, only I find the metal construction to be much sturdier.
There are a lot of ways you can go with ND Filters. You can try the Peter McKinnon / PolarPro's variable ND filter (which is awesome). You can go with a fixed system like above, which is less convenient, but cheaper. It won't have any of the problems that come with the polarizer of a variable ND filter.
Everybody needs more easy storage options. These readers that can take straight from your SD card are an excellent idea.
Unfortunately, they're overly expensive as of 2021 (though I expect the price to come down in future years). The RavPower is only $50-ish, but the WD MyPassport is $300-ish, and the best in class Gnarbox is $800-ish. A better buy might be to get some of the dongles listed above paired with a cheaper hard drive.
These lights are absolutely fantastic. Surprisingly bright, USB-C chargeable, can change color / color temperature via smartphone, fit anywhere, can attach magnetically to surfaces. Even if you already own this light, it wouldn't hurt to own another one. They're that good.
Does anybody really need a camera that can shoot in 360 degrees so that you can upload VR YouTube videos? No… But, you don't use something like this because you need to. You do it because you can. It's a fun way to push yourself creatively.
You have to be careful about where the person lives when buying them a drone. Anywhere near a military installation or airport can cause more problems than it's worth. That said, drones are pretty amazing for getting shots that you could never get without one. It's a fun hobby.
This particular drone will set you back nearly $1,000, but there are cheaper options out there. You can probably find one for as low as a couple hundred dollars.
A serious YouTuber probably already has a serious camera. But, if they don't, then getting them a serious camera would be an absolutely incredible gift.
You'll want to ask them what camera they'd like if you're going to go this route as they may already have lenses for a specific system. And you're going to have to love them a lot to get them this model as the camera body alone is $3,500. But, this would be a Godsend for an aspiring YouTuber who wants it. You'd be a hero.
And who knows, maybe it launches a lucrative career for them.