3 Simple Steps To Get Pinterest Traffic To Your Blog
Shaun Poore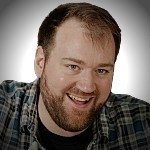 I started my blog in June 2019 and decided to try my hand at getting traffic from Pinterest.
How hard could it be? Many people say they get 10's of thousands of visitors per month from Pinterest alone. That's enough traffic to replace a 6-figure income. Why not try Pinterest while waiting for Google to notice my site?
Common Pinterest Tips Don't Work
When you first start looking into Pinterest marketing, you'll get told to do the following steps.
Sign Up For a Business Account
Enable Rich Pins.
Create boards about your niche. Give those boards keyword-rich descriptions and cover images.
Create attractive Canva Pin templates.
Create Pins for each post and publish them to Pinterest
Sign up for Tailwind and share your Pins to various Tailwind Tribes.
Set up SmartLoop with Tailwind to re-publish your blog content on a loop.
I did all that and then crickets. Crap. Why did I get 0 traffic even though I was doing everything right?
This isn't bad advice, it just misses the mark. It's not what you need to do to get traffic from Pinterest to your blog.
How Pinterest Actually Works
Pinterest got popular around 2011. Like most social media platforms at the time, it was an absolute goldmine for marketers. There was a lot of traffic available and no competition for clicks.
Marketers quickly overwhelmed every social media platform. They spammed these platforms, trying to get traffic. Each social media platform has responded to this marketing spam in its own way.
The way Pinterest has dealt with it is that they're no longer showing your pins to most of your followers. Only the Pins that get re-Pinned are being seen by the masses.
This leads us to the 3 simple steps to dominate Pinterest Marketing.
Step 1) Find a Winning Pin
Unless you have a Pin that gets re-Pinned at a fast rate, you're screwed.
When I started blogging, I'd spend days creating an epic blog post and then maybe 5 minutes creating my Pin for it.
Big mistake. Do the opposite!
If you want Pinterest traffic to your blog, it starts with a "Pinnable Pin." It doesn't matter how good your blog content is. In fact, don't even bother creating blog content until after you have a successful Pin. You can create the content after you've proven the Pin is successful.
How to Create a Pinnable Pin
The key is to get into the mindset of the type of person using Pinterest. Why are they saving these Pins for later?
This is why many people will tell you that you need to be in a recipe, fashion, or workout niche to succeed on Pinterest. Many people are going on Pinterest for visual inspiration. These niches are quite easy to create a Pin for that others might save.
This does make it hard to find topics in niches that do well on Pinterest. That said, it can be done. People like Melyssa Griffin or Create and Go are killing it despite being bloggers about blogging. A subject that I wouldn't think would lend itself to getting re-Pins.
Try to find examples of what regular people are re-Pinning in your niche. Ask yourself what it is about those Pins that are appealing to people. Try to recreate that in your Pins and split test Pins until you've found a winner.
Tailwind Tribes Can Help You Split-Test Pins
Everybody tells you to join Tailwind Tribes when you start Pinterest Marketing. They'll tell you that it's great and that like-minded people join Tailwind Tribes to re-Pin the best content.
And that's not how it works. Yes, there are Tailwind-Tribes on specific topics. But, very few people from the Tailwind-Tribes click through to your blog post. Most will re-Pin the most attractive Pins and move on with their lives. Just like Pinterest.
Worse, Tailwind has a subscription model that promotes spamming their tribes. They sell regular people on the $10/m plan, but that plan only allows you to post 30 Pins per month to tribes. Meanwhile, the pros are buying the plan that allows unlimited Pins. They use that to spam the crap out of every single tribe.
So if spammers have taken over Tailwind, does the platform have any value?
The answer is yes, it weirdly does. The advantage of Tailwind is that it makes it easy to split-test Pin designs until you've found a winner. (With the unlimited package).
Finding a winning Pin is the most crucial step to dominating Pinterest, and Tailwind can help you do that.
Step 2) Create an Epic Blog Post For Your Winning Pin
Maybe you created the content first, that's fine too. However, the fastest way to beat Pinterest is to focus all your efforts on finding the winning Pin. Then write the content.
Either way, now that you have a winning Pin, people will be visiting your blog. It's important to give those users a good experience by creating useful content for these Pins.
It's even more important to monetize this page.
Maybe you have your own product. Perhaps you've found a high paying affiliate program that fits this content. Either way, you need this page to make more money than ads so that you can do step 3.
Step 3) Leverage Pinterest Advertising
Pinterest advertising is an incredible opportunity right now. They're significantly cheaper than Facebook Ads. They have a long-lasting organic reach, and they'll add to the number of followers you have very quickly.
You are now poised to dominate Pinterest Ads because of the following.
Your Pin gets re-Pinned at a fast rate. Ads will be very cheap for you because of this.
You've already monetized your content, so you'll be making money from this ad and can run it indefinitely.
If you successfully completed steps 1 and 2, this will supercharge your Pinterest results. You'll be making money and gaining followers at an incredible rate. Followers that you can continue to market to for some time.
Repeat these 3 steps enough times, and you'll have a big enough Pinterest following to organically make money.