Why You Can't Run PC VR Games on an M1 Mac (Failed How-To Guide)
Shaun Poore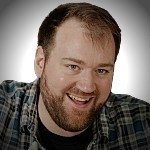 The new M1 Max Macbook Pro and M1 Ultra sport a very powerful CPU and powerful GPU's that in theory would be great for PC VR gaming.
Unfortunately, as of this writing (04/18/2022) it flat out doesn't work. I'm going to tell you why so that you don't waste time on this. But, I also think this situation is temporary as VR explodes in popularity and Apple enters the VR space.
Without further ado, here's why it doesn't work.
SteamVR Doesn't Currently Have Mac Support
So the first thing you might try to do is take something like a Valve Index and run it straight from the Mac. No need for complicated virtual machine setups.
This fails because SteamVR dropped support for MacOS a couple years ago. Why? It probably had to do with Apple's move to Apple Silicon complicating development. Plus, only 4% of Steam users were on a Mac and only 1% of them were using SteamVR. It was a very niche market to dump resources into coding an Apple Silicon specific solution into.
I'd imagine this will change in the future as Apple Silicon matures and VR explodes in popularity. But for now it just doesn't work.
Virtualization Has Issues Too
If you're like me you're probably thinking no problem, I'll just set up a VM via Parallels or UTM and run SteamVR through a Windows VM.
Now it is surprisingly easy to get a Windows VM running using Parallels. It costs $100 per year. But their installer had me with a working Windows VM in under an hour and hid all the complicated technical details from me. It's also great virtualization software, a joy to work with, unlike UTM which I also tried (although UTM is FOSS so I can't really complain about free software).
Anyway, a Windows VM also doesn't work. It's complicated, but it has to do with virtualization and drivers. And even if you could get it to work there are still 2 other problems.
You're really not taking advantage of Macs hardware when running something like Parallels. So it's not going to be a good gaming machine.
Meta's PC App Can't Install
Meta's PC App Issues
This was the real nail in the coffin for me as I'm a Quest 2 owner. And you more than likely own a Meta headset as well since they had a 78% market share in Q4 2021 (which has only gone up since then). The problem is the Quest 2 PC app won't install on your machine.
I tried it and failed (and I'm a professional software engineer). I also found this excellent YouTube video of a guy who took it even further than I did (and he failed too). I highly suggest you watch this if this is something you're planning to attempt.
Even if you get past the "Oculus requires a CPU with SSE 4.2 support" error message (which the video above explains how to do, and I was able to do) there are many more errors coming after that.
When you get past the previous error you'll get an error saying "Restart Computer Sorry we encountered an error during installation. Please restart your computer and try running Oculus Setup again. If you still experience issues, contact Oculus Support."
The guy in the video above explains how he got past this message too before giving up (this is where I gave up). He gave up too, because after that error there are a lot more problems to come to get this to work. Drivers, 3d acceleration, DirectX 11, actually using Apples' hardware vs emulation, etc.
Basically as it stands now you're not going to get this to work and even if you did it would be a terrible experience. I hate to say it but for now you'll just need to buy a Windows PC.
Conclusion
I was disappointed this didn't work. I started writing this post expecting it to be a how-to until I was defeated and learned this doesn't work.
That said, it's April 18th, 2022. In a year or two the landscape may change.
SteamVR might start supporting Macs again.
Apple might enter the VR space.
Windows 11 ARM might come out of beta and more virtualization software might support Macs.
New headsets might get released making this whole discussion obsolete.
I really think that last point is what's most likely to happen. PC VR is going to lose out to standalone VR. Who wants extra wires? Who wants to buy a gaming computer AND a headset?
Once a headset becomes the dominant platform there's probably going to be less and less stuff you want to try out getting released to Steam vs your headset's app store anyway. But until then, we just have to buy a Windows PC for gaming.