Write a Guest Post on ShaunPoore.com!
Shaun Poore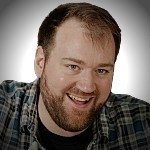 I accept guest posts! Please email guestpost@shaunpoore.com with your request!
That said, I have some strict requirements for accepting guest post requests.
You need to have an established website (rank in the top million on SimilarWeb). I do this to reduce spam requests.
You need to provide article topic ideas that you believe will rank in Google (I don't accept low quality ideas or posts).
I reserve the right to reject your work for low quality (Even after you've written it).
You need to send examples of your previous works.
I will obtain the full rights to your content once published on my website forever. Including the right to modify or delete at a future date (though I try to never do this).
Please be prepared to send an author picture and social handles you want included in the article.
Phew, that sounds like a lot. But it's how I cut down on very low quality spam requests that I get daily. If you want to get accepted simply copy the email format below. This would be perfect as far as what I'd want to see when approving a guest post request.
Hey Shaun, I'm with
ShaunPoore.com
(
#450,453 on SimilarWeb
) and would like to guest post on your site.
Here's an example of
my work
. Below are a few topic ideas I'd like to write about.
Topic Idea 1
Topic Idea 2
Topic Idea 3
etc.
I'm also willing to share the guest post on my author socials (listed below). Thanks!
Shaun Poore
|
Twitter
|
Facebook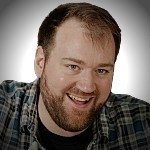 Shaun Poore worked as a professional software developer for 15 years before transitioning into content creation and digital product businesses.