Write a Guest Post on ShaunPoore.com!
Shaun Poore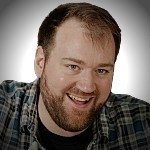 I personally believe that guest blogging is probably a waste of your time.
That said, if you want to guest post here, I accept them! Please email guestpost@shaunpoore.com with your request!
I have some strict criteria for getting approved below (and you should definitely read it). However, here's an example email I'd consider approving (and I'd make sure you format your request this way or else I'll assume it's spam).
Hey Shaun, I'm with
ShaunPoore.com
(
#450,453 on SimilarWeb
) and would like to guest post on your site.
Here's an example of
my work
. Below are a few topic ideas I'd like to write about.
Topic Idea 1
Topic Idea 2
Topic Idea 3
etc.
I'm also willing to share the guest post on my author socials (listed below). Thanks!
Shaun Poore
|
Twitter
|
Facebook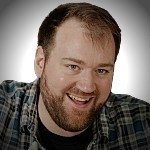 Shaun Poore worked as a professional software developer for 15 years before transitioning into content creation and digital product businesses.
1) Your Domain Must Be Ranked in the Top Million Sites on SimilarWeb
Go to SimilarWeb.com and type in your domain (please send your domain in the email request). I will automatically deny your request if your domain is not in the top million sites!
This requirement is NOT because I have anything against small publishers. It's just an effective way for me to filter out low-quality content upfront (I get tons of spam).
Also, any links that end up in your guest post should only point to your site, my site, or be exceedingly relevant to the guest post. This will help preserve the link juice the post provides for both of us (and filter out bad SEO's trying to guest post for several clients at once).
2) Include Link With Example to Your Best Blog Post
Please send links of 1-2 examples of high-quality guest posts you've published in the past.
This is another simple way for me to filter out low-quality publishers! (I get so much spam).
3) Include Three or More Topic Ideas In Your Email
ShaunPoore.com is about helping people start digital businesses (and random tech stuff I find interesting). I'd prefer it if your guest post ideas were somewhat related to those topics (but I could make an exception for an interesting enough topic).
This is to protect both of us! If your post doesn't get traffic, the backlinks you generate won't send any link-juice back to your site! And a post generating 0 traffic is worthless to me!
Meaning you should do your keyword research and use my site search to ensure I haven't already posted about the topic you wish to write about.
4) Guest Post Must Be YOUR Best Work
Please bring your A-game with your guest post.
Don't send me any copyrighted multimedia.
Don't use cheap writers to create the content.
This post should be some of your best work.
I will instantly reject any posts I deem to be low-quality (thus ending our relationship). I might even reject the post after you've written it. Here are some reasons your post might get rejected.
I simply didn't like the post you created.
It's an absolute mess when I put it into Grammarly (or broken English).
It's exceedingly thin content with no chance of ranking on Google.
The content wasn't original (must not have existed on the Internet prior).
5) I Own Your Guest Post Outright, Forever
I try not to edit guest posts. But, once you agree to put this content on my site, it becomes my content. Meaning the following.
I fully own the content you provided forever (including all images, text, data, multimedia, etc.).
You no longer own any aspect of the content ad infinitum (I will agree to take your name off the post if future-you requests it).
I can delete or modify the post in any way I want, whenever I feel like it, until the end of time. Including author by-lines, images, titles, text, links, etc.
You can't syndicate the post elsewhere because I own it (no posting to Medium, using as a guest post on other sites, posting to your site, etc.).
6) Must Include Author Details in Request
Please include the following details about your author in your initial request.
A square author image (at least 50px by 50px, preferably 500×500).
A Tweet-Sized Author Description.
Links you want included in your byline. I will allow one to your website and the top 3 socials you want promoted.
7) Please Promote The Guest Post on Social Media After Publication
Having a large social media following or email list will help your case when trying to get a guest post on ShaunPoore.com (though it's not a requirement)
If you're willing to share this post with your lists, please send the list details (size, type) in your introductory email.