Careers at ShaunPoore.com
Shaun Poore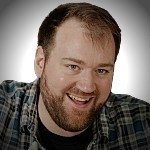 ShaunPoore.com is always on the lookout for talented Bloggers, YouTubers, and Software Developers looking for full or part time work. Email inquiries plus resumes to careers@shaunpoore.com and see below for details.
Lead Blogger
We're looking for people with a whole bunch of skillsets for this role.
Writing
Editing
SEO
Graphic design
Experience managing a team of writers
Building sales funnels or email lists
The overall goal of our lead blogger would be to help grow ShaunPoore.com and start building out a network of new authority sites in niches that fit our product catalog.
This is essential work to our company because without web traffic there is no business.
Lead Developer
SaaS applications are an incredible way to make money.
And that's what we're building here. Small SaaS applications. Maybe it's an SEO tool, a theme for a blog, an Infographic generator to increase the profitability of ShaunPoore.com. This is very important work on the financial side of the house.
Shaun worked as a software engineer for 16 years professionally and knows exactly what he wants in a developer. The following technologies would be nice, but mostly he's just going to want to verify that you know how to code and enjoy it.
HTML / CSS / JavaScript
.Net, C#
PHP
Web Services, Particularly REST and connecting to external applications.
Git
Basic ability to run Linux commands
Lead YouTuber
Selling online courses and making YouTube videos are a great way to make money and bring in traffic. We're looking for help in both of these endeavors. We're hoping for somebody with a passion for the following.
Camerawork
Video Editing (big one)
Acting (It's YouTube relax)
Sound design
Set design
Wardrobe
Scripting Videos
This is also the one position where it'd be a major plus if you lived in the Virginia Beach, Virginia Area (only because it'd be nice to collaborate in person for this).
Mixed Skillsets
If you're some type of polymath with passions for all three of these subjects please let us know! That would be amazing!
Remote Opportunities
ShaunPoore.com will probably never have a physical office.
Meaning all job listings are either fully remote or mostly remote opportunities. It might help your case if you live in the Virginia Beach, Virginia area (a meetup now and again could be fun), but it's certainly not required. And you're never going to get forced to go anywhere.
We're looking for candidates that thrive in virtual work environments. We've learned during the pandemic some people struggle with isolation and want to make sure you don't end up in that situation.
Flexible Work Hours
We don't believe in punching a clock.
While we want to stick to a set of core hours so that people aren't firing emails at all hours of the day, we're not going to watch you like a hawk to make sure you're sitting at your computer 8 hours a day. This work is more about creativity and productivity than it is time.
And we believe you'll be your better self if you have time to run the errands that come up whenever they come up.
Side Project Friendly
Are you working on an app, YouTube channel, or blog of your own in your spare time?
Excellent. Tell us about it! We desperately want people who are passionate about the field they're working in. We believe that's where the most talented people reside.
We hope we can help you gain new skills needed to get to the next level. You'll gain access to years of coding, Internet marketing, and video production experience by collaborating with your co-workers.
Growth Opportunities
We don't intend to hire many full-time employees at the moment.
That said, the people we do hire are getting in on the ground floor of a growing company. If you help us grow financially, we're not afraid to reward you with above market compensation.
A Focus on Talent / Enthusiasm
Shaun spent years hiring software developers and it always upset him when we hired the guy with the bullet on his resume over the guy who was clearly a better developer.
We have the same approach to hiring here. While it's definitely a plus if you have everything we're looking for, we won't hold it against you if you don't have EVERYTHING we're looking for. Very few people do.
We're looking for creators. For people who want to create something awesome above all else and are talented enough to do it given the time.