Is ADA Compliance Something New Bloggers Should Worry About?
Shaun Poore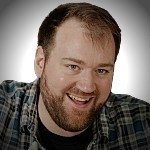 Note: I'm not a lawyer, and this is not to be taken as legal advice. Please consult your attorney for legal advice on this matter.
New bloggers with no retail presence are unlikely to face litigation under the Americans with Disabilities Act. But, the odds aren't zero. Let's get into what the ADA is, how to make your website more compliant, and if this is something you need to lose sleep over at night.
How Many Websites Are Sued Each Year for ADA Violations?
I think this is the most comforting part of the whole article.
Multiple websites report that roughly 3,500 websites were sued in 2020 over ADA Website Compliance violations (I couldn't locate their source so take that with a grain of salt).
This sounds scary, but there are over 2 million blogs worldwide. If 3,500 random websites were sued, you'd only have a 1 in 571 chance of facing litigation each year. Luckily, websites aren't sued randomly. The following circumstances significantly increase your odds (or reduce them if they don't apply to you).
You're a retail company: 77% of lawsuits were filed against retail stores.
Your blog has many accessibility errors: It's improbable you'd be sued If your site has no errors in the Wave Tool. Prosecuting attorneys use this tool to check for errors.
You have a high Alexa Rank: Most of the lawsuits were focused on the top 10,000 sites worldwide. The top 100,000 sites globally are at higher risk than smaller websites. (ShaunPoore.com ranks #311,698 as of this writing, my risk is minimal).
You have money: Many of these lawsuits are frivolous. Lawyers doing a shameless cash grab will want to target companies that can afford to pay. Otherwise, they're doing pro bono work.
How Much Could You Be Sued For?
Suppose you're sued and lose (or settle). You're likely to have to pay a defense lawyer, the prosecuting attorney, damages to the disabled person suing you. Plus, however much it costs to make your website ADA Compliant. Costs average around $25,000 total, according to this Medium article.
If you have a complex website that would be costly to fix (or caused severe damage to somebody), the price tag could skyrocket. But, it's unlikely a new blogger using WordPress would find themselves in those situations.
Does Your Small Blog Need to Worry About Being ADA Compliant?
Many websites claim bloggers don't need to worry about the ADA because Title I of the Americans with Disabilities Act (ADA) only applies to employers with 15 or more employees.
Unfortunately, it's Title III of the ADA that they'll be using to file lawsuits against websites (not Title I). And Title III states it applies to the following.
Title III prohibits discrimination on the basis of disability in the activities of places of public accommodations (businesses that are generally open to the public and that fall into one of 12 categories listed in the ADA, such as restaurants, movie theaters, schools, day care facilities, recreation facilities, and doctors' offices) and requires newly constructed or altered places of public accommodation—as well as commercial facilities (privately owned, nonresidential facilities such as factories, warehouses, or office buildings)—to comply with the ADA Standards.
It's the "commercial facilities" bit where they tend to get various website owners. Most of these lawsuits go after retail websites, universities, healthcare websites, cruise lines, airlines, tax services, local governments, etc. People providing vital services that typically have a physical location (but that's not required).
My advice is very similar to what it was for my post on handling the GDPR. Do your best to comply, but I wouldn't lose much sleep over it until I had a larger website. There aren't many small bloggers getting sued over this (if any). Particularly if you're not seeing any errors in the Wave Tool or providing a vital service to society.
How Do I Test if My Website is ADA Compliant?
The coolest free tool I've found that will test your website is the Wave Tool by WebAim.org. This is the tool used by the lawyers who will be suing you. If you can bring your error count down to zero, it's unlikely they'd initiate a lawsuit against you.
You can type in an address on your website and get a good idea of the issues that it might have with ADA compliance. Another free tool that doesn't necessarily check ADA compliance but will check things like missing alt tags is the W3C HTML Validator. That's a good place to start for fixing general website issues.
What is ADA Compliance for Websites?
The ADA is the Americans with Disabilities Act. Passed in 1990, it was meant to prevent disabled Americans from being discriminated against in day-to-day life. It has since been updated (In 2004, 2010, and 2017) to include the ADA Standards for Accessible Design, which aims to make websites more accessible for the visually impaired.
Specifically, the Web Content Accessibility Guidelines (WCAG) is the roadmap for making websites ADA compliant. These provide guidance for the following.
Captions on Video and Audio
Contrast
Resizing Text
Images of Text
Alt Text
Reading Level
etc.
One of the complaints about the ADA, is that there's no clear standard a website can pass to ensure it won't face lawsuits. These guidelines help make your website more accessible, but whether or not you face litigation is entirely up to the prosecuting attorney.
This is why my advice is to do your best to make your website as accessible as possible. Try to eliminate errors in the Wave Tool. After that, it's challenging to be 100% certain you're in the clear.
However, I'd relax about it if you're a small blogger. If you're not one of the top 100k sites on Alexa Rank, fixed all errors in the Wave tool, and aren't selling anything/providing a vital service. It's improbable that you'd face litigation over ADA compliance.