10 Best Podcasts For Bloggers in 2023 (And 15 Bonus Pods)
Shaun Poore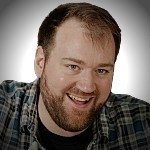 These are my personal favorite blogging podcasts in 2023 (I had to listen to a LOT of podcasts to generate this list).
Let's go over which ones are the best!
This podcast took a long hiatus in 2020, and again in 2021 there was a 6+ month gap with no shows. That said, I hope they continue to publish content because this podcast has a good host, guests and is primarily centered around blogging. It's a quality podcast.
iTunes gives this podcast 4.7 stars. I give it 4.5 stars.
This podcast features Google employee John Mueller himself! This is great because SEO is rife with misinformation from non-reputable sources. This guy leads the search communications team at Google!
Unfortunately, he's not a very exciting presenter. This podcast is tough to listen to. Combined with Google's culture of secrecy, you spend a lot of time wishing you were dead waiting for a relevant piece of information to come up. That said, the relevant information discussed is valuable insight into how Google works.
iTunes gives this podcast 4.1 stars, I give it 3.5 solely because the information might be incredibly valuable.
An active podcast by Kim Anderson about blogging. She's very knowledgeable. It's not the most entertaining podcast of all time, but she's definitely got her head on straight about SEO and blogging. She won't lead you in the wrong direction.
iTunes gives this podcast 4.9 stars. I give it 4 stars. Kim does a good job, and I may keep listening to this one.
I find Pete McPherson's podcast title ironic because he clearly spends more time podcasting and YouTubing than he does blogging. But he's a good host that has exciting guests on sometimes. You may learn some decent information here.
iTunes gives this podcast 4.7 stars. I give it 4 stars.
This podcast is more about digital entrepreneurship than blogging itself. That said, Jenna Kutcher is a good host, and the episodes were great with engaging guests.
iTunes gives this podcast 4.8 stars. I give it 3.5 (I'd rank it higher if there were more blogging content).
An active podcast by Brandon Gaille that's primarily about blogging. Brandon tries to give you actionable blogging advice in every episode, which is excellent. Sometimes he peddles his course a little too hard. And it definitely sounds like he's reading his podcast off a sheet of paper. Other than that, it's a great podcast.
iTunes gives this podcast 4.8 stars. I give it 3.5.
Spencer Haws is primarily trying to promote MotionInvest on his pod (his site for buying blogs). He usually interviews people who are using his end product to either buy or sell a blog. Spencer's a good host, but sometimes the guests aren't very interesting.
iTunes gives this podcast 4.7 stars. I give it 3 stars because the guests are hit or miss.
Jonathan Milligan is a decent host. He focuses more on entrepreneurship than blogging. But, a lot of what he talks about is relevant for bloggers looking to monetize.
iTunes gives this podcast 4.7 stars. I give it 3.
This podcast is more about hardcore SEO than straight blogging. That said, there's good information packed into these. However, I find Gael Breton & Mark Webster difficult to listen to for long periods of time.
iTunes gives this podcast 4.9 stars, I give it 3 stars.
Lauren McManus from CreateAndGo created a podcast in the summer of 2021. I have a good amount of respect for these guys. They're clearly passionate about the subject and attempt to provide good, clear, actionable advice. That said, this is clearly Lauren's first time podcasting. I think this could turn into a good one once she gets the hang of it.
iTunes gives this podcast 4.6 stars. I give it 3.
Honorable Mention
These podcasts are also about blogging. But they didn't make the top 10. These podcasts are either private, not 100% relevant to blogging, no longer producing episodes, or I just didn't like the pod as much as the ones above.
I've ordered the list by how much I personally like the podcast.
The Income School Podcast – There's no link to this podcast because you can't get access unless you buy their course (project 24). That said, it's probably the best blogging podcast I've found. 5 stars.
Side Hustle Show – Nick Loper Created a great podcast about side hustles. I'd rank it very high on the list if it were exclusively about blogging. 4 stars.
Smart Passive Income – Pat Flynn is basically the godfather of make-money-online content. This podcast is more about general entrepreneurship than blogging, otherwise I'd rank it higher. 4 stars.
HerPaperRoute – Chelsea Clarke has an active blogging podcast. This one should probably be in my top 10. I give her 3.5 stars.
The Side Hustle Project – Ryan Robinson made a good blogging podcast, but stopped production in October 2019. 3 stars.
Influencer Entrepreneurs – Active podcast that definitely aligns well with the Mom bloggers out there. 3 stars.
The Influencer Podcast – Julie Solomon hosts a podcast more about influencer topics than blogging. 3 stars.
The Problogger Podcast – This guy has a very successful blog about blogging (which is impressive). But, he stopped producing episodes at the start of the pandemic in March 2020. 3 stars.
Limitless Life – Melyssa Griffin was a viral Pinterest blogger back in the day. Her podcast is more about mindset than blogging. I give her 2.5 stars.
The Blogger Genius – Jillian Leslie has an active podcast around blog content. I'm often not thrilled with the guests she has on, and thus I only give it 2.5 stars.
Perpetual Traffic – This podcast is from an actual digital marketing agency, it comes off a bit too corporate for my taste. 2.5 stars.
Thrive Blogger Podcast – Brees guests don't always do it for me. But, it is an active podcast that focuses on blogging and Internet marketing which is nice. 2.5 stars.
The Leslie Samuel Show – An active podcast that used to primarily be about blogging. However, he hasn't produced many episodes of late, and I didn't feel much of the advice he was doling out was actionable. I give it 2 stars.
The Blogging Pod – Stopped producing episodes in May of 2020. 2 stars.
Boss Girl Creative – Active podcast about digital entrepreneurship with blogging content mixed in. I personally didn't love the information in the podcast and only gave it 2 stars.