Top 10 Google Fonts for Bloggers (With Live Demo of Google's Top 300)
Shaun Poore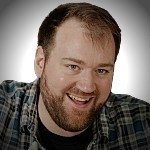 If you read my post on web safe fonts, you'll realize that there are only six truly web safe fonts (Arial, Courier New, Georgia, Times New Roman, Trebuchet MS, and Verdana). This is because they're the only fonts installed on MacOS, iOS, and Windows by default.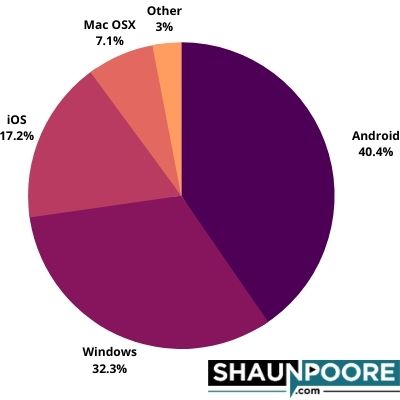 Web safe fonts aren't great options for a blog. They're unoriginal (which makes them not very brand-able). They're also not likely to be installed on Android (which has a huge market share). To get a truly web safe font you need to include the font file on your blog. Google fonts is free, and the easiest way to do that.
But, which Google font is the best font for a blog? Sans-serif fonts are going to be what you want, but there are so many to choose from. Because it's too hard to choose, I've listed my top 45 fonts in order with the ability to demo the font right on this page.
Simply click the try font button and all of the text on this page will be converted to that font. I hope this helps you find what you're looking for!
My 10 Favorite Google Fonts
Font Rank
Font Name
Try Font!
Text Demo (Must Try Font To See)
1
Mukta Mahee
The quick brown fox jumped over the lazy dog.
Some bold text
Some italicized text.
!@#$%^&*()-+=~`'"<>,.1234567890
2
Average Sans
3
Catamaran
4
Assistant
5
Hind
6
Mada
7
Mukta Vaani
8
Varta
9
PT Sans
10
Niramit
35 Google Fonts I Also Like a Lot
| Font Rank | Font Name | Try Font! | Text Demo (Must Try Font To See) |
| --- | --- | --- | --- |
| 11 | Heebo | | |
| 12 | Karla | | |
| 13 | Nunito | | |
| 14 | Lato | | |
| 15 | Palanquin | | |
| 16 | Istok Web | | |
| 17 | Hind Guntur | | |
| 18 | Didact Gothic | | |
| 19 | Hind Vadodara | | |
| 20 | Sen | | |
| 21 | Questrial | | |
| 22 | Tajawal | | |
| 23 | Arimo | | |
| 24 | Mulish | | |
| 25 | Jaldi | | |
| 26 | Molengo | | |
| 27 | Mako | | |
| 28 | Mukta | | |
| 29 | Asap | | |
| 30 | Manjari | | |
| 31 | Red Hat Text | | |
| 32 | Belleza | | |
| 33 | Livvic | | |
| 34 | Shanti | | |
| 35 | Athiti | | |
| 36 | Laila | | |
| 37 | Gudea | | |
| 38 | Sarabun | | |
| 39 | IBM Plex Sans Condensed | | |
| 40 | Maven Pro | | |
| 41 | Telex | | |
| 42 | Puritan | | |
| 43 | Imprima | | |
| 44 | Meera Inimai | | |
| 45 | Galdeano | | |
272 Other Sans-Serif Google Fonts To Choose From
| Font Rank | Font Name | Try Font! | Text Demo (Must Try Font To See) |
| --- | --- | --- | --- |
| 46 | Roboto | | |
| 47 | Open Sans | | |
| 48 | Noto Sans JP | | |
| 49 | Montserrat | | |
| 50 | Source Sans Pro | | |
| 51 | Roboto Condensed | | |
| 52 | Poppins | | |
| 53 | Oswald | | |
| 54 | Noto Sans | | |
| 55 | Raleway | | |
| 56 | Ubuntu | | |
| 57 | Rubik | | |
| 58 | Noto Sans TC | | |
| 59 | Otomanopee One | | |
| 60 | Noto Sans KR | | |
| 61 | Work Sans | | |
| 62 | Hind Siliguri | | |
| 63 | Nunito Sans | | |
| 64 | Fira Sans | | |
| 65 | Nanum Gothic | | |
| 66 | Teko | | |
| 67 | Inter | | |
| 68 | Quicksand | | |
| 69 | Titillium Web | | |
| 70 | Barlow | | |
| 71 | Anton | | |
| 72 | Oxygen | | |
| 73 | PT Sans Narrow | | |
| 74 | Dosis | | |
| 75 | Josefin Sans | | |
| 76 | Libre Franklin | | |
| 77 | Padauk | | |
| 78 | IBM Plex Sans | | |
| 79 | Cabin | | |
| 80 | Noto Sans SC | | |
| 81 | Encode Sans SC | | |
| 82 | Varela Round | | |
| 83 | Prompt | | |
| 84 | Abel | | |
| 85 | Fjalla One | | |
| 86 | Cairo | | |
| 87 | Barlow Condensed | | |
| 88 | DM Sans | | |
| 89 | Kanit | | |
| 90 | Exo 2 | | |
| 91 | Overpass | | |
| 92 | Merriweather Sans | | |
| 93 | Noto Sans HK | | |
| 94 | Rajdhani | | |
| 95 | Hind Madurai | | |
| 96 | Fira Sans Condensed | | |
| 97 | Exo | | |
| 98 | Archivo Narrow | | |
| 99 | M PLUS Rounded 1c | | |
| 100 | Play | | |
| 101 | Manrope | | |
| 102 | Acme | | |
| 103 | Signika | | |
| 104 | Archivo | | |
| 105 | Krona One | | |
| 106 | Secular One | | |
| 107 | Alegreya Sans | | |
| 108 | Barlow Semi Condensed | | |
| 109 | Ubuntu Condensed | | |
| 110 | ABeeZee | | |
| 111 | M PLUS 1p | | |
| 112 | Spartan | | |
| 113 | Yantramanav | | |
| 114 | Public Sans | | |
| 115 | Gothic A1 | | |
| 116 | Archivo Black | | |
| 117 | PT Sans Caption | | |
| 118 | Chakra Petch | | |
| 119 | Quattrocento Sans | | |
| 120 | Signika Negative | | |
| 121 | Francois One | | |
| 122 | Russo One | | |
| 123 | Jost | | |
| 124 | Orbitron | | |
| 125 | Pathway Gothic One | | |
| 126 | Asap Condensed | | |
| 127 | Red Hat Display | | |
| 128 | Encode Sans | | |
| 129 | Cuprum | | |
| 130 | Chivo | | |
| 131 | Monda | | |
| 132 | Saira Condensed | | |
| 133 | Cantarell | | |
| 134 | Hammersmith One | | |
| 135 | Sawarabi Mincho | | |
| 136 | Ropa Sans | | |
| 137 | Changa | | |
| 138 | News Cycle | | |
| 139 | Montserrat Alternates | | |
| 140 | Mitr | | |
| 141 | Fira Sans Extra Condensed | | |
| 142 | Philosopher | | |
| 143 | Advent Pro | | |
| 144 | Saira | | |
| 145 | Bai Jamjuree | | |
| 146 | Economica | | |
| 147 | BenchNine | | |
| 148 | Saira Semi Condensed | | |
| 149 | Pragati Narrow | | |
| 150 | Electrolize | | |
| 151 | Alata | | |
| 152 | Khand | | |
| 153 | Ruda | | |
| 154 | El Messiri | | |
| 155 | Actor | | |
| 156 | Cabin Condensed | | |
| 157 | Alef | | |
| 158 | Saira Extra Condensed | | |
| 159 | Tenor Sans | | |
| 160 | Amaranth | | |
| 161 | Khula | | |
| 162 | Paytone One | | |
| 163 | Jura | | |
| 164 | Julius Sans One | | |
| 165 | Viga | | |
| 166 | Antic | | |
| 167 | Kosugi Maru | | |
| 168 | Pontano Sans | | |
| 169 | Aclonica | | |
| 170 | Armata | | |
| 171 | Sarala | | |
| 172 | Quantico | | |
| 173 | Syncopate | | |
| 174 | Varela | | |
| 175 | Mandali | | |
| 176 | Six Caps | | |
| 177 | Basic | | |
| 178 | Days One | | |
| 179 | Martel Sans | | |
| 180 | Ramabhadra | | |
| 181 | Lexend Deca | | |
| 182 | Encode Sans Condensed | | |
| 183 | Reem Kufi | | |
| 184 | Michroma | | |
| 185 | Voltaire | | |
| 186 | Spinnaker | | |
| 187 | Lexend | | |
| 188 | Sintony | | |
| 189 | Alegreya Sans SC | | |
| 190 | Candal | | |
| 191 | Mukta Malar | | |
| 192 | Black Han Sans | | |
| 193 | Mallanna | | |
| 194 | Coda Caption | | |
| 195 | Krub | | |
| 196 | Arsenal | | |
| 197 | Aldrich | | |
| 198 | Capriola | | |
| 199 | Sansita | | |
| 200 | Rambla | | |
| 201 | Nobile | | |
| 202 | Biryani | | |
| 203 | Epilogue | | |
| 204 | Jua | | |
| 205 | Magra | | |
| 206 | KoHo | | |
| 207 | Pattaya | | |
| 208 | Miriam Libre | | |
| 209 | Do Hyeon | | |
| 210 | Amiko | | |
| 211 | Allerta Stencil | | |
| 212 | Scada | | |
| 213 | Carrois Gothic | | |
| 214 | Palanquin Dark | | |
| 215 | K2D | | |
| 216 | Darker Grotesque | | |
| 217 | Commissioner | | |
| 218 | Jockey One | | |
| 219 | Kosugi | | |
| 220 | Sora | | |
| 221 | Carme | | |
| 222 | Encode Sans Expanded | | |
| 223 | Alatsi | | |
| 224 | Rosario | | |
| 225 | Marmelad | | |
| 226 | Sunflower | | |
| 227 | Thasadith | | |
| 228 | Be Vietnam | | |
| 229 | Metrophobic | | |
| 230 | NTR | | |
| 231 | Kumbh Sans | | |
| 232 | Duru Sans | | |
| 233 | Cambay | | |
| 234 | Space Grotesk | | |
| 235 | Gotu | | |
| 236 | Convergence | | |
| 237 | Marvel | | |
| 238 | Lekton | | |
| 239 | Harmattan | | |
| 240 | Farro | | |
| 241 | Encode Sans Semi Condensed | | |
| 242 | Blinker | | |
| 243 | Sarpanch | | |
| 244 | Timmana | | |
| 245 | Truculenta | | |
| 246 | Proza Libre | | |
| 247 | Inder | | |
| 248 | RocknRoll One | | |
| 249 | Doppio One | | |
| 250 | Wendy One | | |
| 251 | Anaheim | | |
| 252 | Federo | | |
| 253 | Andika | | |
| 254 | Encode Sans Semi Expanded | | |
| 255 | DotGothic16 | | |
| 256 | Stick | | |
| 257 | Recursive | | |
| 258 | Yusei Magic | | |
| 259 | Homenaje | | |
| 260 | Numans | | |
| 261 | Arya | | |
| 262 | Antonio | | |
| 263 | Orienta | | |
| 264 | Strait | | |
| 265 | Kufam | | |
| 266 | Wire One | | |
| 267 | Andika New Basic | | |
| 268 | Montserrat Subrayada | | |
| 269 | Denk One | | |
| 270 | Share Tech | | |
| 271 | Geo | | |
| 272 | Mina | | |
| 273 | Carrois Gothic SC | | |
| 274 | Cantora One | | |
| 275 | Notable | | |
| 276 | Asul | | |
| 277 | Chau Philomene One | | |
| 278 | Lexend Zetta | | |
| 279 | Englebert | | |
| 280 | Gafata | | |
| 281 | Tauri | | |
| 282 | B612 | | |
| 283 | Pavanam | | |
| 284 | Trispace | | |
| 285 | Kulim Park | | |
| 286 | Kodchasank | | |
| 287 | Tenali Ramakrishna | | |
| 288 | Text Me One | | |
| 289 | Kite One | | |
| 290 | Fresca | | |
| 291 | Syne | | |
| 292 | Rationale | | |
| 293 | Fahkwang | | |
| 294 | Ruluko | | |
| 295 | Port Lligat Sans | | |
| 296 | Tomorrow | | |
| 297 | Sulphur Point | | |
| 298 | Stylish | | |
| 299 | Cagliostro | | |
| 300 | Bubbler One | | |
| 301 | Lexend Exa | | |
| 302 | Dorsa | | |
| 303 | Chathura | | |
| 304 | Rum Raisin | | |
| 305 | Snippet | | |
| 306 | Inria Sans | | |
| 307 | Gayathri | | |
| 308 | Seymour One | | |
| 309 | Lexend Giga | | |
| 310 | Gidugu | | |
| 311 | Black And White Picture | | |
| 312 | Lexend Tera | | |
| 313 | Lexend Peta | | |
| 314 | Dhurjati | | |
| 315 | Sawarabi Gothic | | |
| 316 | Rubik Mono One | | |
| 317 | Lexend Mega | | |