5 Best Ways To Handle Dropshipping Returns
Shaun Poore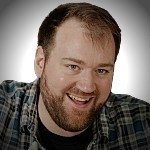 If you're dropshipping from a site like AliExpress, you're going to have a whole bunch of quality control issues. Returns will come up repeatedly, and it would be best if you had a plan for when it inevitably occurs.
As somebody who dealt with this, I figured I'd go over your options as I see them.
1) Leverage AliExpress's Return Policy
Some items on AliExpress quality for a free return service within 15 days of receiving the package. And they will pay for the return shipping. If you're looking to save on return costs, this is by far the most cost-effective option available.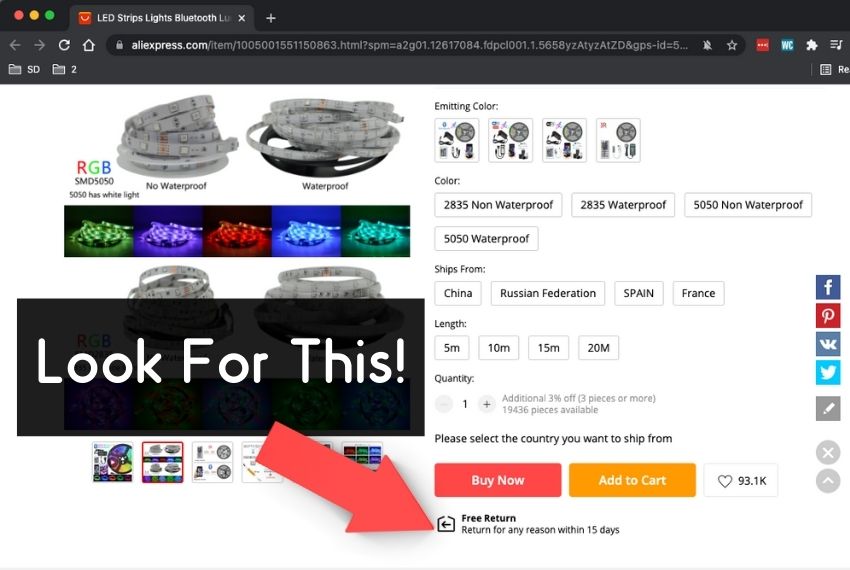 That said, this also sucks if you're handling your own customer service. You'll be coordinating between a seller in China and a buyer in Arkansas. I recommend outsourcing the customer service work if this is the route you plan to go.
2) Offer a Full Refund
Simply giving your customer a full refund is not cost-effective in any way whatsoever. That said, it's tempting because…
Handling returns becomes effortless.
Customers are delighted and may choose to shop with you again.
You can move on with your life.
For me, doing this would depend on how profitable my store was. It's hard to generate sales via Facebook ads, give full refunds without returns, and remain profitable. That said, if you were getting sales from free blog traffic, you could do this and remain quite profitable.
To help with profitability, you could try refunding the item but not the shipping costs. Or charging a small restocking fee. This helps to cut down on the loss you take from shipping and product costs.
3) Offer a Replacement Item
If you sold something for $30 and it cost you $7 to ship, shipping a replacement item still results in $16 profit. Whereas a full refund results in a net loss of $7. That's a big difference in terms of results!
So why do I have it listed below full-refund?
It's going to be another 17-35 days for your customer to get their replacement. And the replacement is likely to have the same problem that the original did. When they want a refund again, you've just dug yourself an even bigger hole. So this isn't always as great an option as it seems.
4) Avoid Returns To Begin With By Following These Tips
This should be the #1 option as the best way to handle returns is to avoid them to begin with. And you can mitigate many returns simply by doing these things up-front.
Only Work With Regional Dropshippers
With AliExpress e-packet Dropshipping from China to the US, it usually takes around 17 to 35 days for your item to show up at the customer's doorstep. Around day 20, you'll start getting a barrage of customer emails asking for refunds.
One way to combat this reality is to look for AliExpress items that ship from the USA. This will significantly cut the number of products you can choose from. But, it also cuts down the shipping times and return requests dramatically. If you can't manage this at least look for products with e-packet shipping availability. Slower shipping times than e-packet and you'll be refunding virtually everyone.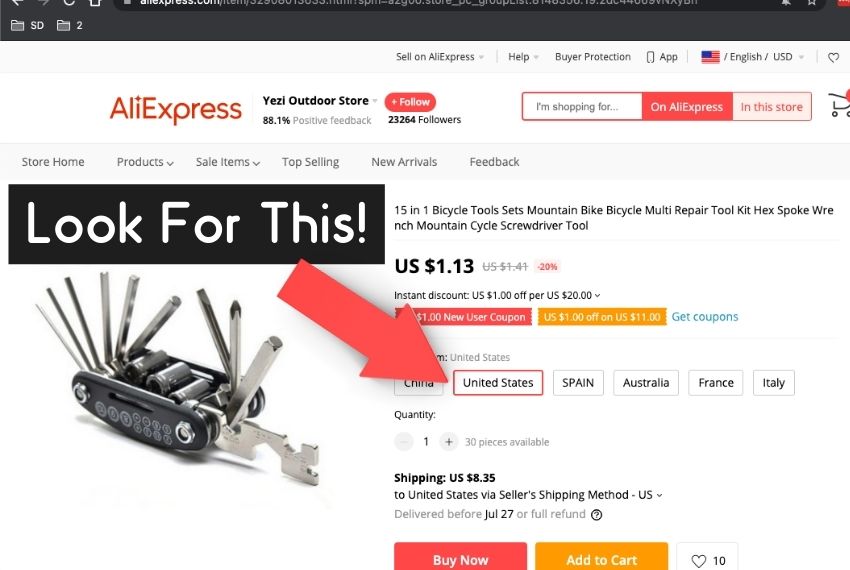 Only Work With Quality Dropshippers
Be sure to check the rating of the AliExpress seller that you're working with. If they have a bad rating, it's probably going to be more trouble than it's worth. Remember that these returns are very costly.
Advertise Shipping Times Before You Complete The Sale
Sellers are tempted to hide ship times at checkout because it will lower your conversion rates rather significantly. However, it'll also cut down on the number of people who expected to get the item in 5 days and are now screaming at you for a full refund two weeks in. Returns are expensive to the point where it's worth a lower conversion rate to cut back on the returns.
Provide the Customer With a Tracking Number And Again Advertise The Shipping Times
I can't imagine running an AliExpress store without something like Oberlo (where you can automatically send out tracking numbers to customers). This way, customers can check the tracking URL rather than bothering you. This will keep most customers happy if their package is delivered within 3 weeks.
Have a Plan For Unhappy Customers
Customers will start freaking out around day 20 to 30 of waiting regardless of how well you prepared them for this eventuality. In my experience, over half of packages will already be delivered by this point, but that still leaves many angry customers. I typically respond to these refund requests like so.
Hello, We're incredibly sorry for the delay. The item did ship (here is your tracking number, with link). Unfortunately, once the item ships, we are not in control of how long it takes to arrive. You can return the item within 15 days of receiving it for a full refund. In the rare event you do not receive the item within 40 days of the sale we consider the item lost in transit and will automatically issue a full refund. Thanks!
This is a good response for several reasons.
Most people just want re-assurance that they weren't scammed and that they could get a refund.
98% of packages will arrive within 40 days of the sale (unless you hit the Chinese New Year or some other crazy event)
The 15 days complies with AliExpress return policies.
Most customers won't actually want to return the item once they receive it. They're just mad it took so long to ship and are taking it out on you.
5) Ship To A Mail Forwarding Service
This is a terrible idea in most situations (I know because I've tried it). The problem is that it's more expensive than offering a full refund and it only comes with two advantages.
A small percent (like 10%) of customers are too lazy to actually return something. Which cuts the number of returns you're issuing by a little bit.
You get to keep all the returned inventory. The problem with this is dropshipped, returned, used inventory is effectively worthless.
To ship items back to yourself, you'll need an app like AfterShip. These apps automatically generate barcodes for customer returns (your customers get a URL with a printable label). This makes the whole process easy. You can choose whether to pay the return shipping yourself or have your customers pay it (Your customers will be irate if they're paying the return shipping).
Then you need a place to send the returns to. You could send them to your home address directly, but who wants their most angry customers getting access to their home address? Another option is to use a package forwarding company like Viabox. They'll hold your packages for you (for a small fee), and you can bulk-ship them to yourself at a later date. (You should know there's a bunch of paperwork involved with mail forwarding in the US, and this solution becomes nearly impossible if you ship internationally).
This is the least cost-effective solution, but it would work. If you wanted to try to make it cost-effective you could try to combine something like and Aftership with AliExpress's return policy.