How Long Does Getting a Million Clicks from Google Take?
Shaun Poore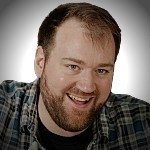 When you first start blogging, you'll be writing to a ghost town. You'll ask yourself, "How long will it take Google to find all this awesome content I'm creating."
If you scour the Internet, the generic answer is "6 months". But, is that 6 months after you post the 1st article, the 50th article, or the 100th? I'd find myself searching for traffic and income reports trying to piece together if my results were normal or not.
In this post, I'm going to attempt to clear this up.
I'll be tracking my results over the first 3 years of this website's existence (until June 2022). I'll include exactly what I've built each month in a competitive YMYL niche so that you can follow along. My goal is to be over 100,000 clicks per month from Google by the time the three years are up. Let's do this!!!
Month 1: March June 2019
I thought about starting a blog for years before finally buying a domain name in March 2019. Then I continued procrastinating and didn't start posting regular content until June 2019, so I consider that month 1.
By the end of June, I only had a few brand new social media accounts, a half-finished WordPress theme, and the following two blog posts. That was it.
No traffic from Google yet 🙁 … But with only 2 posts and no following, that's to be expected.
Month 2: July 2019
At some point this month I was Googling my own website just to make sure this was working 🙂 . I'll refrain from doing this in the future so that I don't skew the numbers.
However, I stepped up my game with content creation and posted the following 5 blog posts. Giving me 7 posts in total at the end of July.
Most of the posts I write will be 1,500 to 3,000 words and filled with images. They take a while to write, so my goal is to only post once per week.
Month 3: August 2019
In August I built a minimally viable About, Contact, and Author bio page. I will improve the look of those pages in future months. I also added another 4 large blog posts.
I'm 3 months and 11 lengthy blog posts into this. So far my results are not encouraging. However, I expected to live in the Google Sandbox for up to 6 months and 30 blog posts. Unless I blow past those numbers and I'm still not getting any traffic I'm going to stick to my plan of a weekly blog post.
Month 4: September 2019
In September I got real clicks from real people!! Creepily, most of these people were Googling my name and landing on my author bio page. But, two of the clicks landed on one of my blog posts! So in month 4, I'm getting real clicks from search engines!
In September, I finally added social sharing icons to my WordPress theme. I also stuck to my weekly blogging goal. I published the following 5 blog posts that I feel all came out well.
Months 5-7: October 2019 – December 2019
If you're paying attention, I just fast-forwarded through 3 months there. I abandoned this blog during that time because my job got hectic and I was building apps to monetize the site.
Don't worry, I got back to blogging afterward. But, I left this in here to show you if you fall of the horse just get right back on and keep going!
Month 8: January 2020
New Year, new me!
I was disappointed in only producing 16 pieces of content in 2019. That's not good enough and I know it. However, I enrolled in Income School's Project 24 in mid-January and it has really helped me to see ways to increase my blogging speed.
I'm hoping this, and just naturally getting better at blogging as I do it more will help me produce 50-100 pieces of content in 2020.
The big news from January was that my impression count has finally started to rise. I got more impressions in January than I did the past 4 months combined. Actual people from Google have started to click-through to my website. It's only half a dozen people, but it's infinite growth compared to 0 and it feels good right now.
I did a few other things of note this month. I had a logo and favicon made for my site from 48hourslogo. I also switched all my images over to WebP and wrote the following articles.
Month 9: February 2020
Results-wise I had a similar month to January. Impressions are up but clicks are not. The content I wrote back in July 2019 is starting to move up the charts, but I still haven't broken into the top 10 on any of it.
The exciting news from February is I produced 8 posts in a short month and we're approaching 30 posts on my website.
It's a little discouraging being 9 months in with no Google traffic. However, I am in a competitive space. I also went into this assuming I'd need 30-50 posts before really picking up steam. So I'm excited to see where this website is in 6-12 months.
Month 10: March 2020
90 clicks!! Boom! I'm very excited to finally see growth. But, in March 2020, Coronavirus locked down human civilization. Didn't see that coming.
I can only control what I can control. I plan to make the best of this time by using quarantine to put more work into this blog.
In March, I switched my hosting from Bluehost to the Google Cloud Platform for site speed improvements (my site loads in under a second now). I also wrote the following 6 blog posts.
Also, I went the dumb route and coded my own WordPress theme when I started this blog. In the early days the site looked awful because the theme wasn't finished. The good news is that the theme is looking good now and has always been fast. My Google PageSpeed scores are perfect.
Month 11: April 2020
768 clicks in one month! Seeing the traffic nearly 10x over last month has felt incredibly energizing to me. It's hard to keep writing when nobody is showing up.
If there's a downside to this rise in traffic it's that 95% of it is coming from my one post on how to embed a private YouTube video. I'd like to see my other posts rise the ranks as well. Towards the end of April, the first post I ever wrote started to get a tiny bit of Google traffic as well. So perhaps more posts will begin growing soon.
In April I pumped out another 6 blog posts.
Month 12: May 2020
It's insane that I've been doing this for a year now. On the one hand it doesn't feel like I've gotten enough blog posts written. But, on the other hand, I built this WordPress theme, 44 posts, and started coding 2 apps all while working a full-time job. That's quite a bit of work if I take a step back and try to appreciate it.
And I've made some progress. 2,380 visitors in a month is well short of my 100k goal. But, it's 309% growth over last month. That growth can't keep up for very long without me hitting my goals.
Only 3 blog posts this month.
I felt a bit burnt out with writing this month. I decided to spend some time on other important tasks. I set up my website with a load balancer on GCP so that my site is super fast in Japan as well as the US. I also completely revamped my contact page to look awesome (and function properly)!
Month 13: June 2020
I won't lie, my clicks and impressions going up 9% and 26% respectively feels disappointing. Particularly after the last few months of exponential growth.
But, I think I'm poised for exponential growth. I have many posts quickly approaching a top 10 ranking for decent sized keywords right now. If they all break through to the top 10 there's going to be an explosion in traffic one day. I also think fewer people Google my niche in the heart of Summer. Which could also be a reason for traffic stagnating.
I had a very productive month this month. I completely revamped my author page to look awesome. On top of that, I wrote 6 massive blog posts. This brings my total posts up to 50 which is a very big milestone. My website is out of the sandbox!
Month 14: July 2020
I have a YouTube channel! Overcoming the fear of putting myself out there on video was hard to do. But, I'm doing it!
The hope is that one day the YouTube channel stands on its own. But for now, most of the videos I'm making are meant to be a complement to my blog posts. We'll see if it has a positive effect.
And I wrote four more blog posts this month.
Month 15: August 2020
Another big boost to impressions but not clicks. I have a lot of posts that are climbing the ranks but just not on page 1 just yet. It's very frustrating.
Also frustrating is that I only wrote a couple new blog posts. I got sucked into more theme improvements and a busy month at my actual job. Hoping to get back to weekly posts in September.
Month 16: September 2020
Not a ton to share this month as I had one of the wildest months at my actual job since I started blogging. I got 3 blog posts published, but that was about all that I did on this project in September. Still, traffic is rising.
Month 17: October 2020
Man, I thought my job was crazy last month. Only 2 posts this month, real life has been holding me back.
Month 18: November 2020
I always want to get more done than I do, but I'm happy with the 4 posts I got out this month. It's the best I've done since August and I think they're all winners.
Month 19: December 2020
Towards the end of this month I did something crazy. I decided I needed to rebrand this site. So I switched my domain from failuremountain.com to shaunpoore.com. This is probably going to mess with the website's stats for the next few months, so hold tight.
I did this because I feel proud of the work I'm creating. And because I realized I'm never really going to sell this off or outsource it. Plus, I think a personal brand will be more effective when it's me doing all the work and all the selling of things.
With the change I've basically stopped tracking Twitter and Facebook likes. It's not really something I'm using. Pinterest may be next, but maybe I can re-brand that over time. 3 more posts this month.
Month 20: January 2021
Every new year I look at this site and I ask myself how I can improve upon the previous year. This year the answer is pretty simple, MORE CONTENT!!!
I created 52 blog posts and 5 YouTube videos last year. My goal this year is to more than double that. 100 blog posts and 50 YouTube videos. I believe that if I have a total of 170 blog posts and 55 YouTube videos, that this blog will be at full-time income numbers in January 2022. This is a big goal.
Thanks for reading! Let me know in the comments if you'd like me to track any other metrics as I'm going through this!