The Top 100 Most Successful Blogs in the World! (in 2023)
Shaun Poore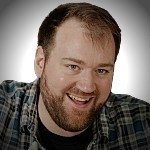 With over 2 million blogs globally, how do you determine which ones are the most successful?
I wanted to find out. I started by checking out Alexa's top 500 websites and SimilarWeb's top 50. However, the top sites on these lists are massive corporations like Netflix, YouTube, Google, and Facebook. Not pure bloggers. So I needed more data.
I then stumbled upon Cisco's list of the top 1,000,000 TLDs. The problem with this list is that Cisco doesn't filter domains by port 80. This makes the list difficult to parse when looking specifically for websites.
But, that led me to Tranco's list of top million domains. This was precisely the data I needed to find the top blogs on the Internet (which I've listed in the table below). We're going to get right to that list; however, if you're interested in my methodology, please scroll down to how I define what made the list of most successful blogs.
Also, keep in mind that my methodology is critical. I had to scroll through nearly 30,000 websites to find the top 100 pure blogs (meaning I filtered out thousands of news, products, business, and college websites). Also keep in mind that the top 100 blogs worldwide are extremely high-traffic websites. If you were looking for successful smaller blogs, check out this post.
Enjoy the list!
My Methodology: Defining Blogging Success
A Blog:
I define a blog as a series of publicly available long-form articles on a website (written in English) that primarily exists to drive traffic and revenue to itself. The blog must be prominently featured on the home page over the site's other products and services.
None of the following count as blogs because the blog isn't the primary attraction of their website (even if these websites have a blog).
Facebook, Google, YouTube, Pinterest, etc.

These sites have blogs. However, they're not the primary reason somebody would visit the site.

Buzzfeed, Forbes, NYT, etc.
Medium, Blogger, Dev.To

These sites host many blogs. But, because the blogs they host don't reside on their own domain, I have no way of knowing how large their blogs are.

Unsecure Websites

I assume any blog that ranks this high and hasn't implemented SSL is likely cheating.
A Successful Blog:
I could have used a lot of metrics to order blogs in terms of success. However, I define success solely as existing at a higher rank on Tranco's list of top million domains. If a blog is higher on the list, there's a high probability that it's getting more traffic than the blogs listed below it.
Basically, I define more traffic as being more successful.
Odd Realizations From Composing This List
I found myself pretty surprised at how high all of the following ranked.
Websites that sell themes.
Government websites
Education websites.

Any school with 10k+ students can drive a lot of traffic .

Company websites.

Any company with 10K+ employees can drive a lot of traffic.

Software Tools (I expected these to rank high but it's crazy how many of these exist with very high rankings).
Local News Sites (Eg Syracuse.com)
Spam Sites.

I was constantly amazed at just how many spam URL's managed to get on the list. It's most of them.

Brands.

I think we fail to recognize how many major product companies exist. Every brand of beer, shoe, racket, clothing, etc. They can all drive large amounts of traffic and don't need a blog to do so.