7 Best 360° cameras for VR in 2023
Shaun Poore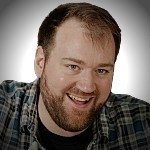 The other day I created a list of my favorite 360° VR YouTube videos. Which makes you wonder which camera you should buy to create 360° videos for yourself. Below are my favorite choices this year and why I selected them.
I personally own this camera, and it's selling at an affordable price ($360). It's a solid entry-level 360° camera if you're just looking to get into the game. It was released in late-2020, so it's probably still got a bit longer before an upgraded version comes out.
That said, if I were getting serious about 360° video, I'd prefer a higher resolution camera. Resolution is essential when filming VR videos. The 5.7k pixel image this camera can shoot just doesn't get you to the point where things look clear in a VR headset.
Note: The Insta360 One R was released about a year before this camera and is very similar, except it's in a more modular design akin to that of a GoPro.
2) Use Two Mirrorless Cameras (And Stitch Them Together)
This should probably rank lower because of the work involved in syncing two cameras and stitching the resulting video together.
That said, Canon released a VR lens (Canon RF 5.2mm f/2.8 L Dual Fisheye 3D VR Lens) in 2021 that actually produces very good 180° VR video with a regular mirrorless camera (a Canon R5 of course).
The lens is $2,000 and you'd need two of them (as well as two $3800 Canon R5's) if you wanted to shoot 360° as opposed to 180°. For a grand total of $11,600.
Which sounds insanely expensive! But there are a few things you need to keep in mind here.
$11,600 is actually well cheaper than the $15,000 the Insta360 Titan (listed below).
Mirrorless cameras will hold their value better than specialty 360° cameras will (since the tech is in its infancy). So you can sell one (or both) later.
Mirrorless cameras are better cameras and can also be used for things other than 360 video.
180° video might actually be a better choice than 360° in terms of user experience. And that would cut your bill / the amount of work you need to do in half.
If you already own a Canon camera and are cool with 180° video you just need to buy the lens ($2000).
Anyway, my point is that if you already owned the Canon R5 you could shoot pretty great 180° video for the cost of the lens. And that's probably a better option than anything else on this list right now if you want affordable high-quality VR video.
This camera debuted in late 2019, so be on the lookout for a new version coming out soon.
Currently sells for about $500, and has very similar specs to the OneX2. To me the OneX2 is a slightly better camera for a better price. But, for those that are already in the GoPro eco-system this is a good option.
The downside of this camera is that people have reported having user experience issues. 360° cameras are difficult as is, and it can feel exasperating if the already difficult tech fails. So maybe hold off on this camera.
That said, this camera can record in 8k for only $600. Resolution isn't everything, but 8K is far superior to 5K when viewing it back in a VR headset. And as you'll see in a moment, other 8K+ cameras are significantly more expensive than this one.
This camera was released in 2019, so be on the lookout for a new version. Until the upgrade comes, I wouldn't recommend it over the previous cameras on this list. It has a larger sensor than some of the other cameras (so it may do better in low light), but that's really the main feature it has that the other cameras don't. And it currently costs over $1,000, which is about triple what you'd pay for the Insta360 One X2.
Now we're on to pro-level 360° cameras, and the price tag on these aren't cheap. This one currently retails for about $4,499. You're paying 10x the price of the prosumer-level devices once you get into this arena.
Why pay that much? Well, it comes to how badly you need that extra resolution. In a modern VR headset, you will need that extra resolution to get the clearest image possible. The single 5.7k image produced by the Insta360 One X2 simply won't cut it.
This camera can film in 8k monoscopic at 60fps, 8k 3d stereoscopic at 30fps, or 4k 3d stereoscopic 120fps. And it may not sound like that much more resolution, but this produces two 180° 8k images. 4x the resolution of the One X2 (and has additional camera specs to take a better video).
I swear this isn't a big commercial for Insta360 (that said, they make good 360° cameras). The Titan is like a premium version of the Pro 2 that can shoot in 11k and 10-bit color. For the low cost of only about $15,000.
Once you pick your jaw off the floor, recognize that this is a premium device. I wouldn't buy this unless you are professionally shooting 360° video.