7 Best AI Writing Tools for Bloggers in 2023
Shaun Poore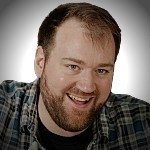 There is so much hype around using artificial intelligence tools for blogging right now. Whether the tools are worth the hype is a subject all on its own (that I've already covered here).
We're going to skip over that part and get right to the best tools on the market right now for using AI to help grow your blog. Which tools will give you the most bang for your buck?
Jasper's $29 plan is likely good enough for most bloggers. That said, the long form content editor is what will get you the major increase in price and I know it's what many of you are looking for when looking to leverage this to help blogging. That said, I personally think these tools are much more helpful when used to rewrite small paragraphs and titles vs. create entire blog posts.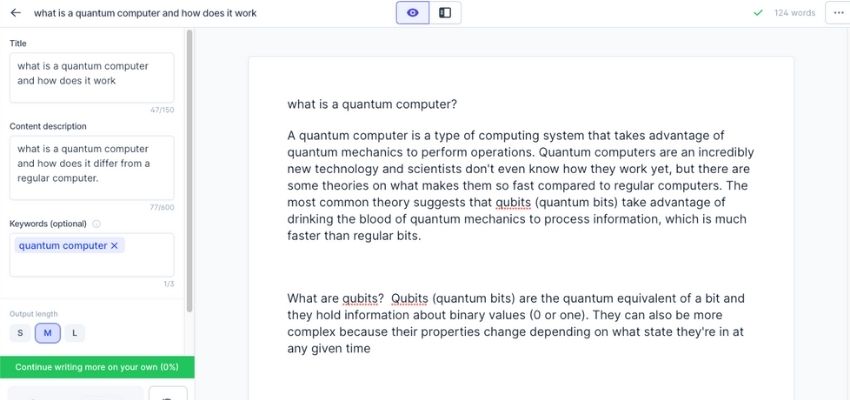 Jasper had quite a few features I enjoyed. The long form editor had a feature where it would generate title ideas for your blog post. I thought this was great.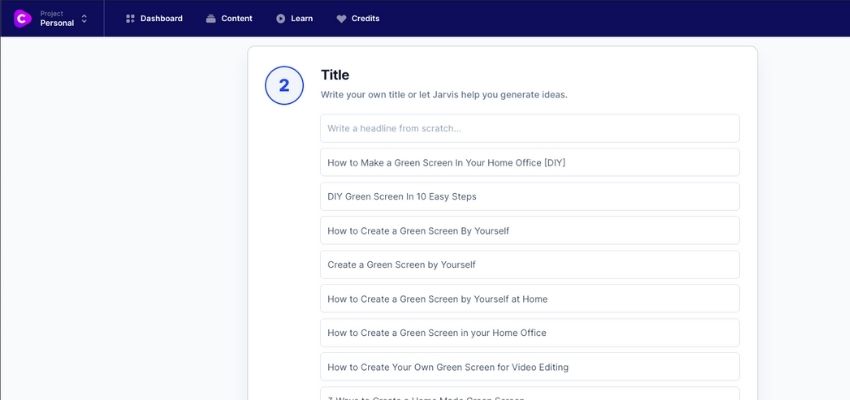 Another feature I loved was its content improver. You hand the AI a paragraph and it will rewrite it for you in multiple ways. I found it very helpful for brainstorming purposes.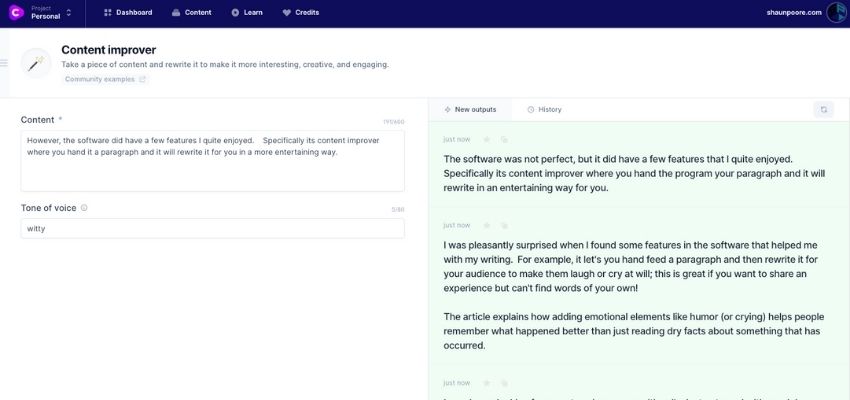 Jasper also has a feature to create blog post outlines. Sometimes I would find one or two bulletpoints that I hadn't considered but that should be in the post.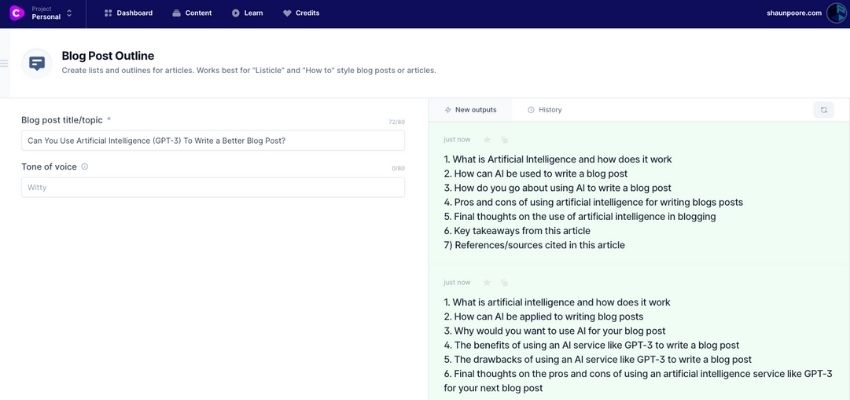 Jasper also had the ability to generate "Title and Meta Descriptions." However, when I tried it it was only generating unique meta descriptions and let my title unchanged. Kind-of a bummer.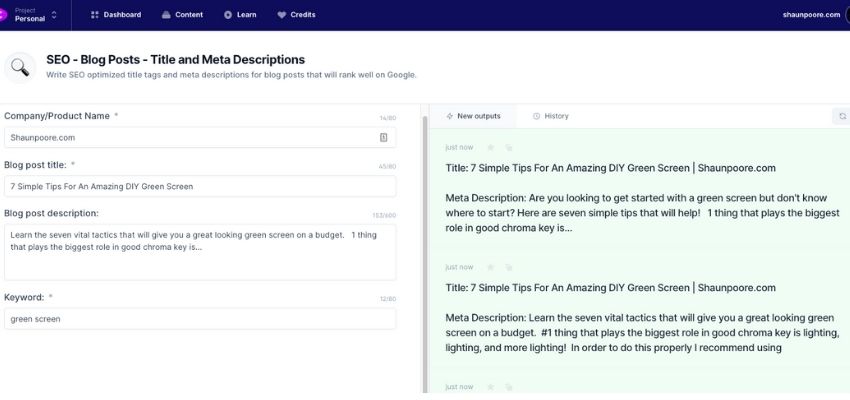 Also, when I told the AI to generate blog post ideas it wasn't very encouraging. It did come up with topic ideas related to my niche, but it was always the most obvious ones (that would be impossible to rank for). "50 ways to make money online" is not exactly an original idea.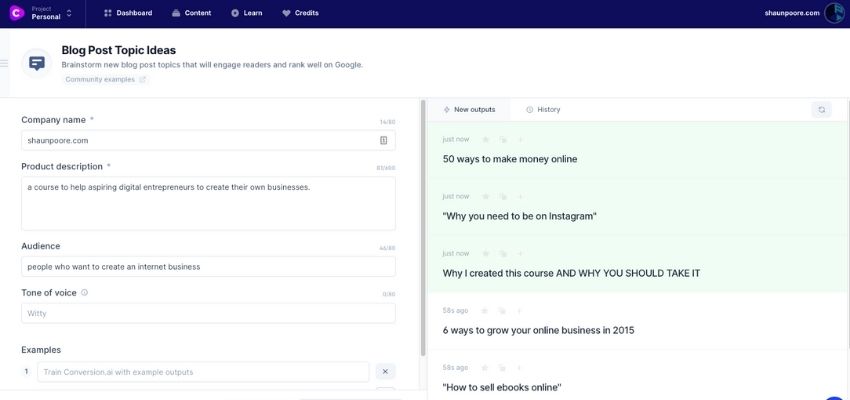 If Jasper isn't your thing then WriteSonic is probably what you're looking for. Particularly for those of you interested in long form content generation.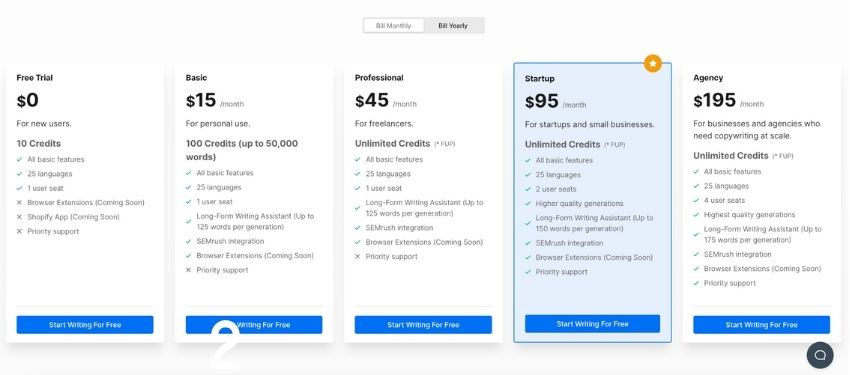 It's limited to 175 words per generation so you'll have to take it a paragraph at a time. But, you really should be doing that regardless since you want to make sure these AI content generators aren't producing pure spam content.
There's also a free trial which is nice. And the basic plan at $15 a month has most of the features that you'd want up to 50,000 words of generation. And that's a lot of words, for context, in 3 years of writing on this blog I've only published 213,000 words. For $15 you can generate a quarter of that per month.
3) Market Muse (Free Trial to $1,000/m)
Market Muse is not cheap. And this takes it out of the price range of 99% of bloggers who aren't both blogging professionally and extremely interested in AI content generation.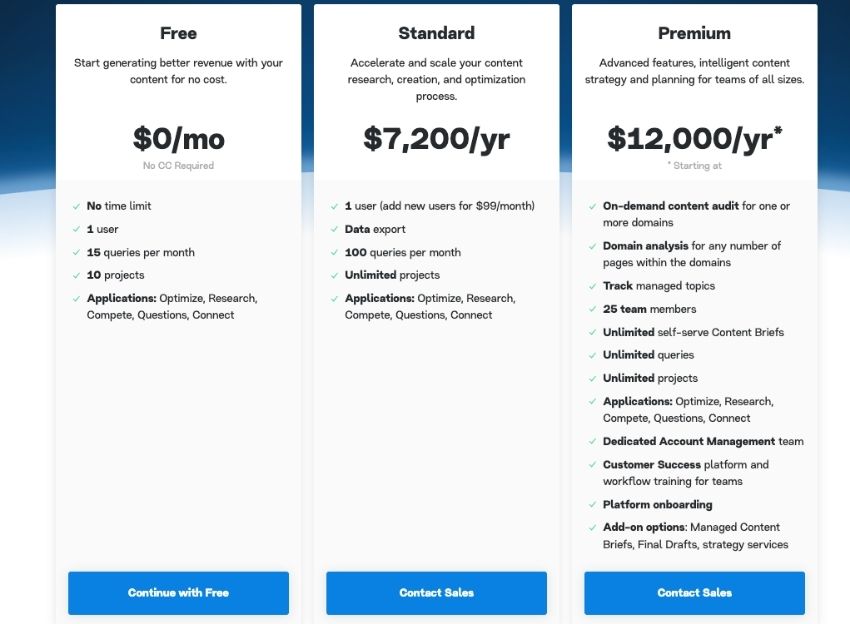 That said, Market Muse is more than just AI content generation. While it does generate content (better than the tools above), it does a lot more than that. It uses artificial intelligence to basically generate what topics you need to write about and link to and from to rank in Google.
If you are dead serious about this blogging thing and need new creative ways to destroy your competitors it's a very interesting tool. See a demo below.
That said, the Google Question Hub will produce a list of topics Google thinks your site should write about for free (I highly suggest checking it out). So this expensive software tool isn't the only way to use AI to get that type of information (in fact I trust Google more to know what it will be willing to rank your site for).
I've also personally been testing the free trial version of this software and I find it a bit clunky to actually use. That said, the content it produces is definitely interesting.
Surfer is like a poor mans MarketMuse. It has a similar feature-set at a price that's easier to stomach. The problem is it doesn't quite do it as well as Market Muse.
For instance, Surfer's AI is more about reverse engineering the top ranking pages rather than generating its own topic maps. And that may seem like a small distinction, but it's actually a pretty big difference if you're attempting to find your competitions weak spots vs. match them.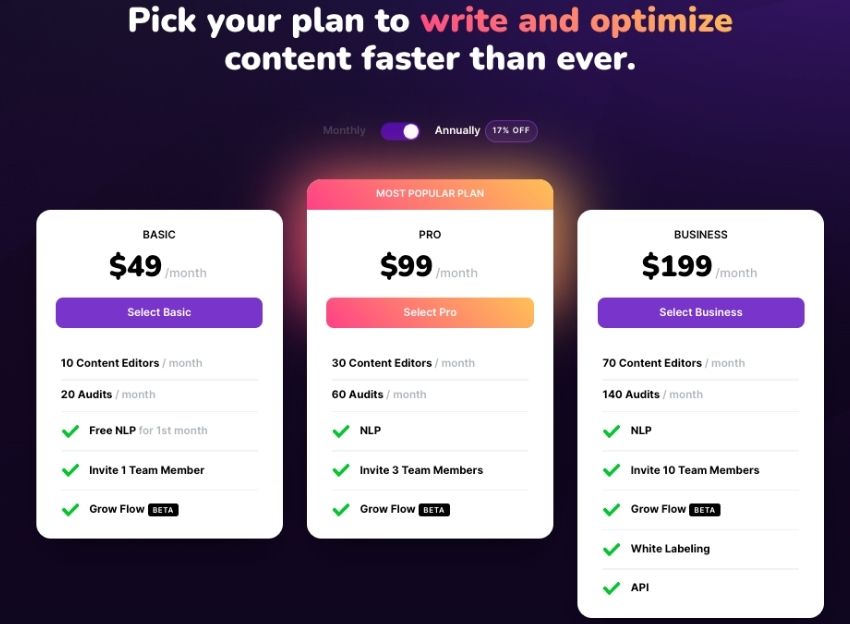 Not that I think Surfer is a bad tool or anything. No, I do believe this feature-set can really help your blog out. Plus it can also do the AI content generation that this post is about. For those of you looking for that and an SEO tool at an affordable price, this is what you want.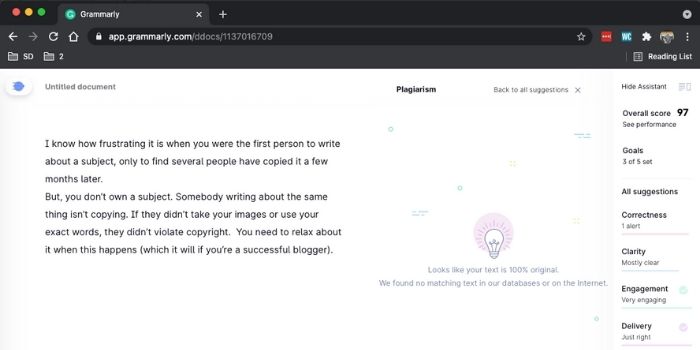 I know many of you coming to this post are focused on AI content generation.
While I get that, Grammarly is maybe the most the most useful AI writing tool on the market.
You're probably not hyped up about it because it's not really great for content generation. But, when it comes to rewriting paragraphs to be smoother and grammatically correct it really doesn't get better than this. I wouldn't just discount it like that.
It's also useful as a plagiarism detector (though I prefer Copyscape).
6) Rytr ($29/m)
Rytr ranks lower on the list because if you go to their website they talk a lot more about using it for marketing purposes rather than generating long form content. And their pricing plans reflect this. The cheaper plans will only produce 5000 to 50,000 characters of content for you (not words).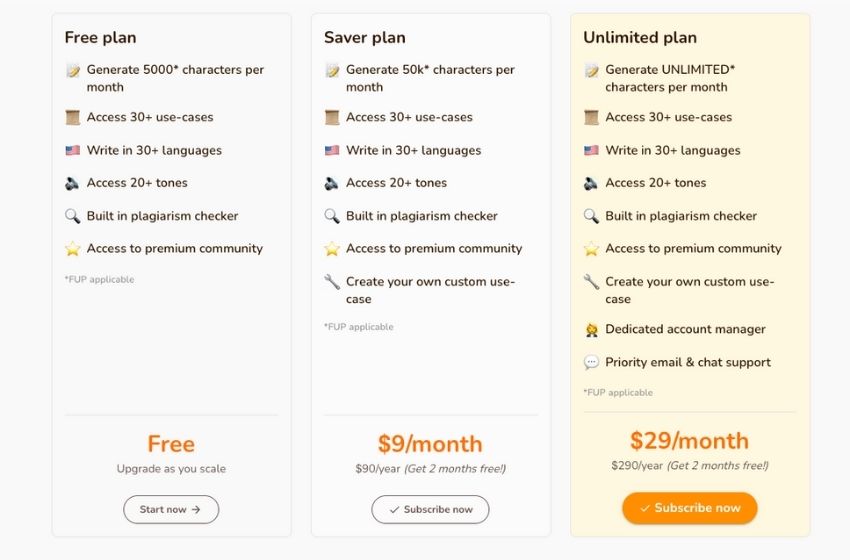 That said, their $29 per month plan is price competitive with some of the other options so it may be worth checking out the free trial to see if you like it.
Copy.AI is cool because it has templates to generate very specific bits of texts. They've optimized for things like product descriptions, Google headlines, blog post ideas, outline, intros, etc.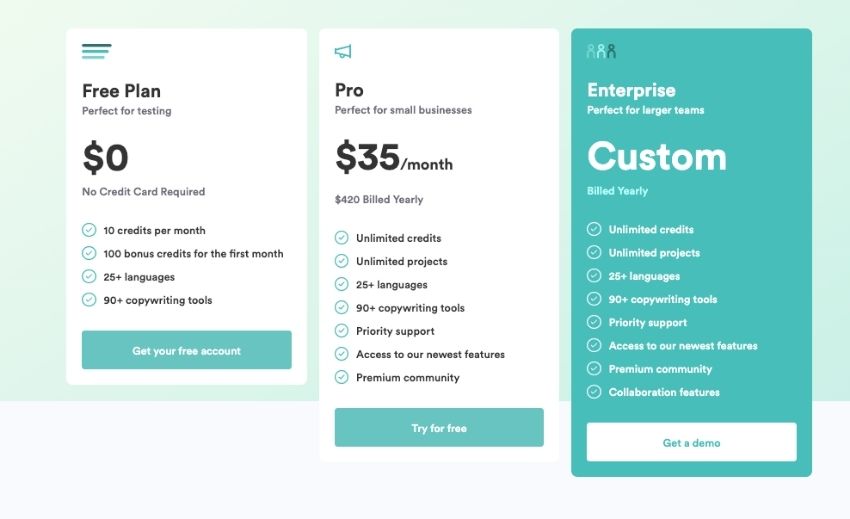 I think where it falls short is I don't see many options for producing long-form content (not that any tool is going to be great at that). I also don't see options for rewriting content that you've already produced (which is something I'm very interested in).
Runner Ups
I unfortunately couldn't do a review of every AI content generation software ever created. But here are some other options I've also seen floating around out there.
My Personal Thoughts on AI Content Generation
I think we're a long ways away from telling software like this you want a thought-provoking article and having it generate one instantly.
When you look into how GPT-3 works, it's effectively just a more advanced method of autocomplete on your iPhone. And I'm incredibly skeptical that that technology could ever produce something worth reading without human intervention.
That said, I do think there is real promise in asking software like this to rewrite a paragraph you just wrote and getting a more condensed (and grammatically correct) version returned. I think everybody will one day be using this technology for that.