5 Best Mats & Rugs for VR in 2023
Shaun Poore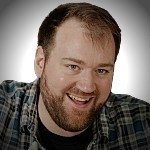 The Guardian on a Quest 2 works well 99% of the time. That said, that one time the Quest gets confused and you hurt yourself punching your wall, you're going to wish you had been playing VR on a rug.
Mats are a must-have accessory if you're putting in long hours in VR while standing. Good rug setups have cut the amount of times I've accidentally punched my wall to nearly 0. Even better, the extra padding really cuts down on any wear and tear on my feet / joints. That said, VR is how I exercise (check out my favorite VR workout games).
That said, which rugs are the best when playing VR and why? Let's get into my personal favorites below.
This is the option I chose to go with. Why did I go with it?
These things provide amazing levels of padding (which is helpful cause I'm fat). Two of them velcro'd together also fit my playspace magically (your results may vary). It basically gives me a LOT of room to walk around freely in VR and I know the second I walk off the mat I have to be very careful when throwing a punch.
I can't say how much these things have improved my VR experience. They're priceless… Actually, they're fairly expensive at $125 a mat (and I bought two which is nearly what my quest 2 cost).
Worth it for me. But, I totally get it if you're not looking to spend that much or take up that much space (they fold up reasonably nice but are still bulky) so let's get into some more practical options.
These would be my 2nd favorite choice. I only moved on from standing mats because I wanted a little bit more padding and something that filled out my playspace a little more.
They have a few pretty awesome benefits over some of the other options.
They're comfy, they were build to stand on for long periods of time.
They're cheap (You can find them for $20-$40).
They come in several sizes.
It's that last part that had me really liking kitchen mats over other options. You don't need to fill your entire playspace with a mat to really take advantage of it. What you want is something that fits in the center of it that will be easy to come back to.
So for instance I have a 14ft x 10ft rectangular playspace. a 2ft x 6ft standing mat placed in the center is a lot easier to find with my feet than a 3ft circular rug is.
I've never tried this option myself. But, specialized mats have the intriguing feature of being textured so that you know which way you're facing when standing on it.
I also fully expect more specialized mats for VR to come into existence as this niche gains mainstream popularity. So if you're reading this in 2023+, consider searching for more options.
I think Yoga mats need to be listed here for the following reasons.
They double as yoga mat (and you may already own one).
Most store very easily.
They come in virtually every shape, size, padding level, color, and price imaginable.
Most have some type of grip with the floor and a defining texture.
There's no strong reason to go yoga mat over the other options here. But, they make more varieties of yoga mat than I can possibly describe in this post. Surely one of them might fit your need / playspace. And if not, they double as a yoga mat.
The downside to just any old rug is that most don't have any padding and many might be slippery and move around as you're playing.
That said, let's not overthink this. I started my rug journey on an unused circular bathroom mat and it was worlds better (and safer) than playing VR without a rug.
And random rugs have a huge advantage in that you can find them in virtually any size that you need. Really the key here is just finding something that fits your playspace reasonably well. That way when you walk off of it you know not to throw a haymaker.
Also, rugs don't have to cover your whole playspace to be effective. A small rug in the center will be just as good. The only problem with that is if you have a huge playspace and a very tiny rug it may be hard to find when you inevitably step off of it.