7 Best 360° VR Music Videos on YouTube in 2023
Shaun Poore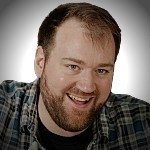 I was shocked at just how good 360° VR videos were when I first watched one using a VR Headset. Heck, I even created my own 360° video and didn't realize how better it was when watching a Quest 2.
This brought up a fun question for me. What are the best 360° music videos on YouTube right now?
Before we get started, you have to realize that good 360° cameras are expensive in 2022. And good VR cameras really didn't exist 5 years ago in 2017. Meaning extremely well done 360° music videos are few and far between (and are too low resolution for me). That said, there are some good ones. Here are my favorites on the platform!
1) Elton John – Farewell Yellow Brick Road: The Legacy (VR360)
This video is a bit CGI'd in that it's computer-animated vs. being filmed with a 360° camera. That said, it perfectly highlights just how crazy VR video will be in the future (or the present).
Note: Make sure you're watching these videos with a VR Headset (like a Quest 2)! Use the highest quality settings in the Quest's YouTube app. A VR headset will be a dramatically better experience than viewing with your web browser. An easy way to import the links into your YouTube app is to move these videos to your watch later list, then sign into YouTube and find them there in the VR app.
2) OneRepublic – Kids
This video is truly awesome. Extremely well done. And particularly well done when you realize this was filmed with 2016 level tech. Not something that was easy to do.
This is also the type of storytelling I expect to see in the future as VR becomes more mainstreamed.
3) Mamma Mia! Here We Go Again – Waterloo 360 Music Video
This is just kind-of a feel good tune and I really like how it was produced. I've never seen the movie Mamma Mia, but I believe this is a scene from the actual movie but only in 360°.
4) Taylor B-W – I'm So Broke
This to me feels like the first VR music video ever created.
I know that it's technically not. But, when I discovered this video it was created by somebody with only 400 YouTube subscribers. It's truly a solo creator doing some impressive stuff and it really stuck with me. If you watch a lot of 360 videos (and create them), you'll realize how hard it is to put out something of this quality as a small creator. Bravo.
5) La La Land Medley in VR!! Sam Tsui & Megan Nicole
This one is cool because it feels like you have a front row seat to a flash mob (Where people show up and randomly just starting group singing and dancing in town). It's just another video that's kind-of a feel good watch.
6) Shawn Mendes 360° Performance of 'Mercy'
I can't tell if I'm creeped out or jealous that this guy has an audience of only women in their early 20's. But, it's a well done music video in VR. Way too many videos put you in the center and people all around you. This one has a bunch of much cooler / unique angles that makes you feel like you're there. And it's how I think a lot of videos will be in the future.
7) The Weeknd – The Hills remix feat. Eminem
Not sure how much I like this song or video. But, there are some very crazy looking explosions in this one that I haven't found in any other VR videos. So probably worth a watch if that's your thing.
How To Find More VR YouTube Music Videos
I think you'll have a lot more luck finding 180° music videos as opposed to 360°.
The reason for that is you can get a fisheye lens for a traditional camera that is capable of shooting in 180 degrees. Meaning the quality of a 180 video tends to be a lot better than 360 is (because you need an expensive specialty camera to shoot 360°).
On the YouTube app in the Quest 2, you can filter videos by 360° and 180°. Search the term "Music Video" and you'll likely get a lot of content back. The problem is most of the videos are very low quality due to the tech available being much worse / more expensive pre-2020.
There may be better options in the future. 360° cameras are quickly getting better and becoming affordable for everyday consumers. I expect content creators to produce significantly more VR content in the future.
For more cool VR content, be sure to check out my post on best virtual reality videos for some other cool videos you should be checking out.