How To Work & Code in Virtual Reality (Overcome Common Pitfalls)
Shaun Poore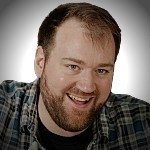 After watching my first movie in VR (in a virtual movie theater), I wondered if this technology could be used to create my ideal work environment. It'd be a dream if I could black out the world around me, work from anywhere, and have any sized monitor I needed.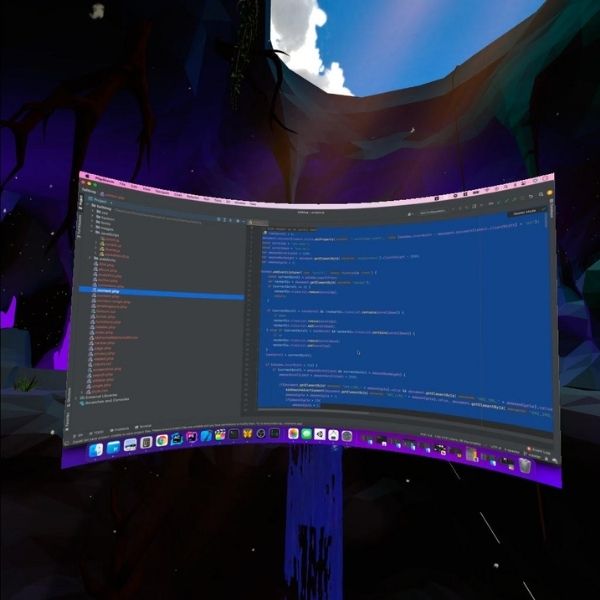 It turns out that dream is already real. Well, almost real. There are some common pitfalls with coding in VR that I'll help you overcome in this article.
Step 1) Prepare to Buy an Expensive Headset (Highest Resolution)
The Quest 2 is amazing and only $300. That said, reading text will be uncomfortably blurry using that device. After coding all day in VR, you're unlikely to feel like a happier, healthier, or more productive person.
Worse, this problem isn't specific to the Quest 2. In fact, when the Quest 2 was released, it was one of the highest resolution VR Headsets available. Heck, it still is one of the highest resolution VR Headsets you can buy!
| | | | |
| --- | --- | --- | --- |
| Year Released | Headset | Pixels Per Degree Horizontal | Pixels Per Degree Vertical |
| 2016 | HTC VIVE | 10.5 | 9.8 |
| 2020 | STARVR ONE | 10.7 | 11.4 |
| 2016 | Oculus Rift CV1 | 12.5 | 11.5 |
| 2020 | Pimax Artisan | 13.2 | 11.6 |
| 2019 | Valve Index | 13.3 | 12.3 |
| 2020 | HTC Vive Pro | 14.7 | 12.7 |
| 2019 | Oculus Rift S | 14.9 | 13.1 |
| 2020 | Oculus Quest 2 | 19.9 | 15.5 |
| 2020 | HTC Reverb G2 | 22.0 | 18.9 |
What you're really looking for is a headset where the screen's pixels per degree get above 35. That's the point at which it becomes hard to visually distinguish Virtual reality from reality. I'd also love a lightweight headset with automatic IPD adjustment, OLED, interior fans, larger battery, etc. But, I'd settle for extremely high resolution.
Luckily these headsets are right around the corner! In 2022 (and onward), a whole bunch of new high-resolution VR headsets will come on the market (The only problem is they're probably all quite expensive).
The $300 Quest 2 is probably your best bet if you're just looking to get a cheap demo of what's possible. I can't imagine coding all day using a Quest 2. That said, it gives you a great idea of where VR Workspaces are headed. Once we get access to higher resolution headsets, working in VR might become desirable.
And higher resolution headsets will arrive in 2022!
Step 2) Download The Immersed App
Several softwares support working in VR. And I'm sure many more will hit the market soon.
Oculus/Firefox Web Browser
Airlink
I prefer Immersed as it worked with my M1 Macbook Pro (and the setup took less than 10 minutes). This is crazy because usually, VR software is not compatible with M1 Macs. Immersed gives you a connection straight to your computer (with large multi-monitor support and very scenic views).
Meaning this app can perform any task that your computer can. So if your computer is capable of running XCode, Final Cut, Unity, etc., you can also do this in VR. Again the resolution sucks on the Quest 2, but we're only 1-2 generations of headsets away from fixing that issue.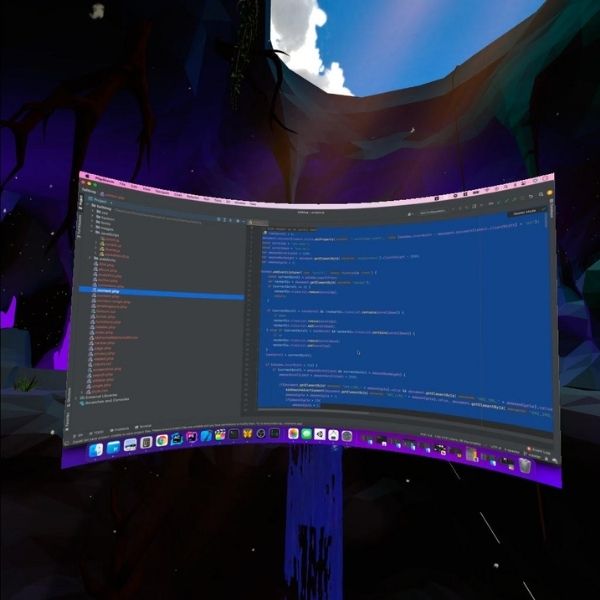 And I suggest trying this out because it's objectively fabulous how advanced this tech is. It's much further along than I would have guessed. And quite frankly, I'm already considering buying an expensive VR headset instead of an expensive monitor that I was thinking about purchasing.
Step 3) Buy a VR Keyboard
Since Immersed just connects straight to your computer, you don't need a special keyboard and mouse to try it out. The only problem is that you won't see that keyboard and mouse in your virtual space, which is a little disorienting.
That said, there are keyboards you can bring into VR. As of this writing, the Logitech K830 is the only Keyboard designed to be used with the Quest 2. That said, there are rumors that they're working to support all keyboards in the future.
To pair your keyboard with the Quest 2, do the following.
Bring your desk into VR: Settings -> Experimental Features -> Bring Your Desk Into VR -> Scan Your Desk so you can see it in VR.
Turn on Hand Tracking: Settings -> Hands and Controller -> Hand Tracking.
Connect Bluetooth Keyboard: Settings -> Experimental Features -> Bluetooth Pairing -> Pair a New Device (make sure your keyboard is in pairing mode, so it shows up) -> Select your Keyboard
If you're having issues or want to check out what this looks like in VR without trying it yourself, this YouTube video gives a great demo of using the keyboard.
Conclusion
Working and coding in VR is already possible right now! However, it's not going to be an enjoyable experience with a low-resolution headset. Luckily, better headsets are getting released every year, so this is unlikely to be a long-term problem (if you have the cash to spend).
However, I could definitely see myself spending $1,000+ on an expensive VR headset instead of dropping that much on a really nice computer monitor. And I could see other creative professionals doing the same.
Particularly if any of the following apply to you.
You need a LOT of monitors available to you at all times.
You're color grading footage, and it's cheaper to buy a premium headset than a premium monitor.
You need a distraction-free productivity environment on the go.
You want to collaborate on your computer in a way that wasn't possible before.