Can You Profitably Dropship With Google Shopping?
Shaun Poore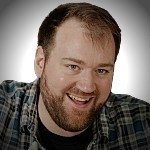 In early 2017 my Amazon FBA business hit hard times. I had no brand, I was selling commodities, and I suddenly had an influx of competition.
I decided I needed to get out of FBA but still had a lot of inventory to offload. So what did I do? I started a dropshipping store to see if I could profitably offload the remaining inventory through my website. While I was at it, I decided to experiment with AliExpress dropshipping as well.
At the time, I was new to Facebook ads and wasn't having a lot of success. Google Shopping seemed way more straightforward to me. So I decided to see if I could run a profitable dropshipping store on the platform.
How'd it go? Let's find out!
I Made Money Dropshipping with Google Shopping
I won't bury the lead. I figured out how to make my website profitable with Google Shopping and AliExpress. It can be done.
But, before you run off to replicate what I did, there are some things you should know. There's a reason that nobody is out there recommending you build a dropshipping store with Google Shopping. There are reasons I shut that store down despite turning a small profit.
Google Shopping Is Not as Good as Facebook Ads for Dropshipping
There are 2 major differences between Google Ads and Facebook ads.
1) Scale
There are only so many people typing a product name into Google per day. And products that are typed in frequently are incredibly competitive. This is because higher volume search queries have more money on the line.
You end up dropshipping obscure products or competitive products. In either case, you have no viable way to significantly increase the number of ads you show. Even if you find a profitable product, you won't be getting rich quickly.
With Facebook ads, you can more easily scale what you're doing. Creating a profitable Facebook ad is not straightforward. But, once you have one you can dump 10x the money into the ad. With Facebook, there's at least a chance of getting 10x the results when you 10x ad spend. With Google Shopping, you're not going to be able to do that.
2) Maturity
Dropshipping became a get rich quick scheme in the 2015-2017 timeframe. The reason for it was that Facebook ads were still pretty cheap, and nobody else was dropshipping.
In other words, you could pay pennies per thousand impressions, and your audience wasn't already experiencing ad fatigue with the products you were selling. It was a great combination to make a quick buck online. It's not the case today as Facebook ads are more competitive, and users are ad-fatigued. But, at the time, it was a good situation.
Google Shopping ads, on the other hand, have been priced competitively for years. Meaning you'll be paying a lot of money for clicks no matter what.
How Do You Dropship On Google Shopping
You read all that and you still want to do Dropship on Google Shopping? Fair enough. Here is how I set it up.
OK, did you do all that? You're not actually done yet, this is just the beginning.
Why? Google Shopping ads are priced very competitively. If you're not getting high conversion rates, you will not be turning a profit. You need to get 5% or more for desktop traffic and 2% or more for mobile traffic. Less than that, and you're probably losing money unless you have insane margins.
And you won't be rolling in cash if you hit these numbers either, that's just above breakeven. Here's how I upped my conversion rate as much as possible.
Prune Irrelevant Keywords Weekly
You don't get to choose the keywords you target with Google Shopping. Google does that for you automatically and it does an OK job of it. But, after your ads run for a while, you'll realize that Google is showing you for irrelevant keywords.
You have the power to go in and exclude these keywords, so you're never shown for them again. For the first couple of weeks of running ads, you'll want to do this a lot. After that, relax and check it every couple of weeks or monthly.
Prune Ad Networks that Don't Perform Well
When setting up Google Shopping, Google offers you the "option" to show ads to its 3rd party network by default. You're going to want to watch this carefully, I found these services convert terribly for me. My suggestion would be to turn this "feature" off before you even get started.
Prune Mobile Apps That Don't Perform Well
Google doesn't only show your ads on search by default. On mobile, you may be showing up on apps. I find many of these apps perform terribly. Pay attention to what platforms your ad shows up on and remove any that are underperforming.
Set Up One-Click Upsells
Post-purchase upsells are where you'll turn profitable. You will find about 30% of people or more will buy your upsell or downsell. This should increase the average amount of profit you make per sale by at least $10. Which should help you out with the cost associated with advertising.
You must get this part right to be profitable. You will struggle to do better than breakeven when dropshipping products through Google Shopping if you don't do this.
Back when I was Dropshipping with Google Shopping on Shopify, there wasn't a lot of Shopify Apps to do this. I was using One Click Upsell by Zipify, and they were charging $200/m at the time (now it's $56/m). Since then more apps with cheaper prices have entered the Shopify app store. You'll have to experiment with which app you like best.
Build Your Email List Around a Niche
Google Ads are priced competitively. Competitive to the point that established brands are willing to take a loss on a sale to grow their email list.
You read that right. You're competing against big companies that are willing to lose money to make a sale. These clicks aren't cheap.
It's hard to compete with that. But, you can complain about how it's unfair, or you can beat them at their own game. The game the big players are playing is email capture and repeat sales from that list.
I used a Shopify app called Wheelio for this. And it worked great. 10-20% of my traffic was spinning the wheel and I was capturing thousands of emails. Better than that, it increased my conversion rates the second I installed it by well more than any other tool that I tried.
Where I failed with this approach was that I was dropshipping random stuff. This caused 2 problems that killed what I was doing with email.
There's poor quality control and shipping times when dropshipping. A percentage of customers won't want to buy from you again.
I was selling random stuff. Without a niche, it was hard to come up with follow up products my entire list would like.
Set Up an Email Sequence
If you have to come up with new emails to send out every day or every week, you're going to burn out. That's a lot of content to produce.
To make it easier on yourself have a niche. You want everybody on your list to be interested in similar type of stuff. Then compose 1 email. Then when you get time compose another. And repeat this process until you have 5-10 emails.
Then stop. This is your email sequence for life. If you get a new subscriber, they get emails 1-10, and then they're done. They've made it through your entire funnel.
Set up an Abandon Cart Email sequence
This is important. More people than you can imagine are going to abandon their cart half-way through checkout. It's truly mind-boggling.
With Shopify, you can't do much about making their checkout process smoother. But, you can capture their email and prompt the customer to complete their purchase a few times.
You only need 2-3 emails for this. But, a good sequence here will convert quite well. This is the warmest traffic can get. If you can't convert these visitors via email, you're not going to be able to convert anybody.
Conclusion
Can you profitably dropship with Google Shopping? Yes. Should you? I would tell you no, absolutely not. And I'm a person who successfully did this for a while.
I believe dropshipping has a place in the following situations.
If you want to test out new product ideas before buying in bulk.
If you're just getting started and don't have the capital to source yourself.
As a supplement to your primary offering.
But, if you're trying to build a sustainable business model entirely from dropshipping you're going about things the wrong way. Plus, dropshipping through Google Shopping is not a very good get rich quick scheme. If that is what you're going for, you'll have better luck with Facebook ads (although I don't recommend Facebook ads in 2023 either).