How To Embed Private YouTube Videos on Your Website For Free
Shaun Poore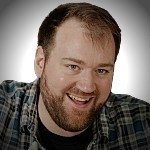 YouTube is a pretty incredible video hosting service. So when it came time to make private videos for members of my website, I tried to host the videos on YouTube.
It is possible to embed private YouTube videos on your website. But, you're not going to like what you have to do to get it to work. Below is exactly what you can and cannot do, how to do it, and the best private video hosting sites for better results.
Mark Your Video as Private then Share and Embed
Go to the YouTube Creator Studio for your account then click videos on the left-hand tab. From there, mark your video as private.
Now you have to share the video with the people on your list. Click the details button on your video (or clicking the video itself should take you to the details view). Then click "More Options." From here, you want to make sure "Allow Embedding" is checked, click the three vertical dots at the top right of the screen, then click "Share privately."
Now enter the email addresses that you want to be able to access the video into the box.
You did it! However, there are caveats.
Users entered must have a valid YouTube account.
The list is limited to 50 people.
Now you have to navigate back to your YouTube video and grab the embed code to place on your website.
Place the embed code onto your website, and only people you shared the private video with will be able to see it. Amazing!
Can Playlists Be Shared Privately?
As of February 2023, YouTube currently doesn't have the functionality to privately share an entire playlist as you can do with individual videos.
If you want to do the above, the only way to do it is by entering the email list you want to share with on every video you want to share.
How To Enable Member-Only Content on Your YouTube Channel
In 2019, YouTube began experimenting with allowing you to use member-only content on your channel in-exchange for 30% of the revenue you bring in.
This method would theoretically allow you to embed member-only YouTube videos on your website. But, there are problems that come along with it.
Pricing options are capped. So if you have a $500 course, you can't charge $500 for your YouTube Membership. You're stuck with YouTube's default pricing options.
You're not able to add members to your channel for free by knowing their email address.
It's not entirely private. Users can see your videos exist, but they can't watch them unless they pay.
Not all channels are immediately eligible. You will need a bit of a YouTube following to enable this feature.
YouTube takes 30% of your Revenue. If I were offerring a video course I wouldn't want to lose 30% of the cash unless YouTube was providing me 3x the subscriptions I could otherwise get.
On my personal YouTube account that I never use when I go to YouTube.com/features, I am not eligible to enable member-only content.
What is The Difference Between a Private and Unlisted Video on YouTube?
A private video means only you or people you have shared the video with directly can see it. An unlisted video means that anyone with the URL can view the video but it won't show up on your channel or in search results.
Setting your videos as unlisted and embedding them on your website may be a good solution for some of you. However, you will not be able to stop the propogation of your video from anyone who discovers the link. It's not a great option if you're trying to host a course behind a paywall.
How To Host Private Videos on Your Website
As you can see, hosting private videos through YouTube isn't feasible at this time. You really will need to look for another service to place access restricted videos on your website. The question is which one.
I wrote an entire blog post exploring what the best private video hosting service is. I highly recommend you check that post out.
The TLDR version is that Vidello is my #1 choice for private video hosting. Wistia's dramatically more expensive, but if money means nothing to you I like their software just as much.