Why Apple's AirDrop is so Unbelievably Fast
Shaun Poore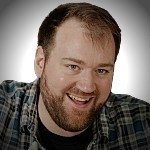 The other day I needed to Airdrop a 2GB video clip from my 2018 iPad Pro to my 2020 M1 Macbook Air. It took maybe 15 seconds, if that.
Wait, what? How could it possibly transfer a 2 GB file so fast?
What's the Bottleneck with AirDrop?
Airdrop uses Bluetooth to establish a peer to peer Wi-Fi internet connection between your two Apple devices. This cuts your router out of the equation as a potential bottlenecks. Leaving three other culprits.
Potential Bottleneck #1) Disk Read Speed of the Sending Device
I initially thought read speeds were unlikely to be my bottleneck. However, I was reading from an SD Card plugged into my iPad Pro via a USB-C dongle. While a decent SSD will have a read speed of ~500+ MB/s, my SD Card only has a sustained read speed of 170 MB/S.
For me, the read speed of the card was definitely my bottleneck. Which is insane.
Potential Bottleneck #2) Write Speed of the Receiving Device
This is much more likely to be your bottleneck. However, my M1 Mac has an incredibly fast SSD with write speeds of up to 2.5 GB/s. Absolutely incredible as the typical write speeds for an SSD are usually 500 MB/s at best (in 2020).
Potential Bottleneck #3) Wi-Fi Speeds
According to The Verge, the theoretical maximum of Wi-Fi 5 and Wi-Fi 6 are 500 MB/s and 1200 MB/s respectively. Since my 2018 iPad Pro is rocking Wi-Fi 5, I'm limited to 500 MB/s. So this wasn't my bottleneck either.
Conclusion
Holy crap, so it turns out the read speed of my SD card is my actual bottleneck when airdropping files from my iPad Pro to my M1 Mac. Even if I upgraded to a UHS-ii SD Card with a 300MB/s read speed, it'd STILL be my bottleneck. I'd have to fork over $400 for an 800MB/s CFExpress Type A card before my WiFi 5 connection became the problem.
AirDrop is absolutely incredible. I love it!