How To Watch The Winter Olympics Live in VR
Shaun Poore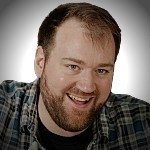 When you first watch a movie on a VR Big Screen, your first thought will likely be, "Holy cow, I wonder if I can watch the Winter Olympics like this?"
And the answer is Yes! It's possible to watch the Winter Olympic games in VR; however, it's not necessarily easy. Here are the ways I've found to make it work.
Use The Oculus or Firefox Web Browser
NBCOlympics.com works reasonably well with the Oculus and Firefox VR web browsers. And this is THE website you'll want to go to to stream live Olympics coverage. The best news is that it's free! This is the easiest way to watch winter olympics coverage using your VR headset.
Another option is trying PeacockTV in the browser. I've yet to verify this works in VR but that's NBC's streaming service that will also show olympics coverage.
Try The NBC Olympics VR App
The NBC olympics VR app was used to stream live VR content during the 2021 Summer Olympics. However, there's no indication that it will do the same for the Winter olympics. I just logged in and not only was the app buggy, there was no winter olympics content available.
That said, it's worth checking back once the games begin to see if the app is being updated.
Remote Desktop Into Your PC / Mac
I wrote an entire article about writing code while in VR by using the Immersed app to remote desktop into your computer.
The process for watching the Olympic games is effectively the same. Any game you can pull up on your computer via a web browser becomes accessible in virtual reality (on as big a screen as you like). Heck, an app like Immersed even lets you invite friends to hang out in your private room.
This is what it looked like when I used it to watch the NFL in VR. You basically just get a big computer screen in any space you feel like (I chose to be in a cave).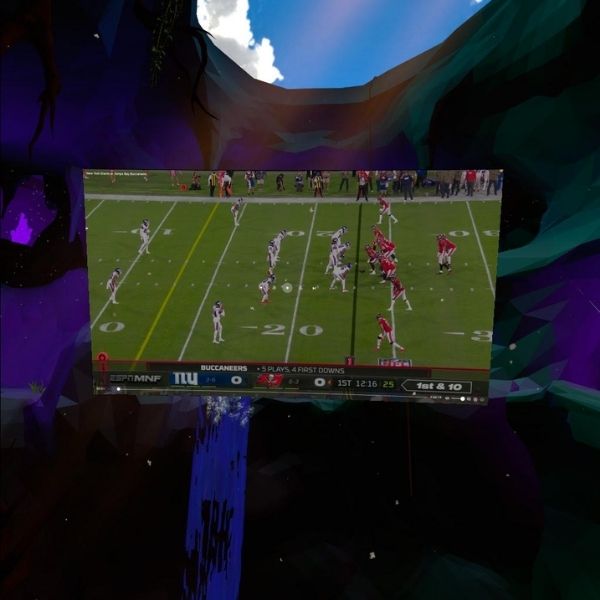 So if you can easily get access to your computer in VR, now you just have to figure out, "how do you get access to the winter olympics on your computer."
Does NBC Offer 360° VR Winter Olympics Content?
If you have a VR headset, I highly recommend downloading the YouTube App and watching my favorite VR YouTube videos. 360° degree content in VR is a crazy experience.
That said, minus the VR app I talked about earlier (which seemed to have only covered the summer olympics), I couldn't find any 360° content. Maybe NBCOlympics.com will have some 360° video you can pull down once the games begin, but as of this writing I couldn't find any on the site.
That said, download the YouTube app on your VR headset and check out the following video. It's pretty cool, and gives a good demo of what watching the Olympics in 360 would be like.
Conclusion: Is Watching The Winter Olympics on The Quest 2 Worth It?
For me, the resolution on the Quest 2 isn't high enough for me to prefer watching the winter games in a VR headset over a traditional television just yet. That said, higher resolution VR headsets are dropping in 2022, which promises to fix that problem.
I'm also genuinely curious if the NBC App will stream 360 VR content. Because I do feel it's a real thrill to watch certain events in 360.
That said, virtual reality will get crazy over the next 5 years. I fully expect to be watching a lot more of the Olympics in VR by 2024 or 2026.