Best Video Editing Software for YouTubers w No Watermark in 2023 (Free & Paid)
Shaun Poore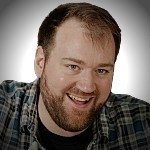 There are 3 price tiers for video editing software; free, one-time payment, and subscription. Let's go over the best video editing software of each tier, starting with the free Tier.
Best Free Video Editing Software (No Watermark)
The free tier is the one that most YouTubers will start out in (I know I did). Let's go over the best free editors; I've got 3 criteria to make it into this list.
It's free (duh)
There's no watermark on the end-product.
It's simple to install, no spamware, and can perform the most basic edits a new YouTuber needs.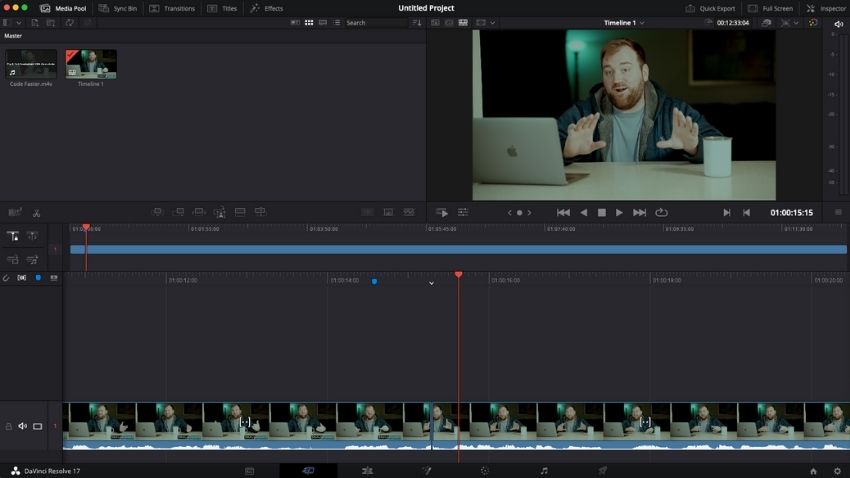 Davinci Resolve wins the battle of the free video editors in a landslide. Here's why.
It's free with no watermark!
The free version is by far the most full-featured video editing software in the free tier. (Free Davinci Resolve is almost as good as Adobe Premiere and Final Cut Pro)
It works on Windows, Mac, and Linux.
If you switch to Davinci Resolve Studio (the paid version) later, there won't be a massive learning curve.
For the price, it really can't be beaten. But, what are the downsides?
The paid version has more features. Including GPU support, denoisers, 3D Tools, Resolve FX, Motion Blur effects, Team workflows, HDR color grading, etc.
And that's about it (it's why it ranks #1). There are some nitpicky things where you could argue that paid editors like Adobe Premiere and Final Cut are better, but this editor is Free!!! You can't beat that price!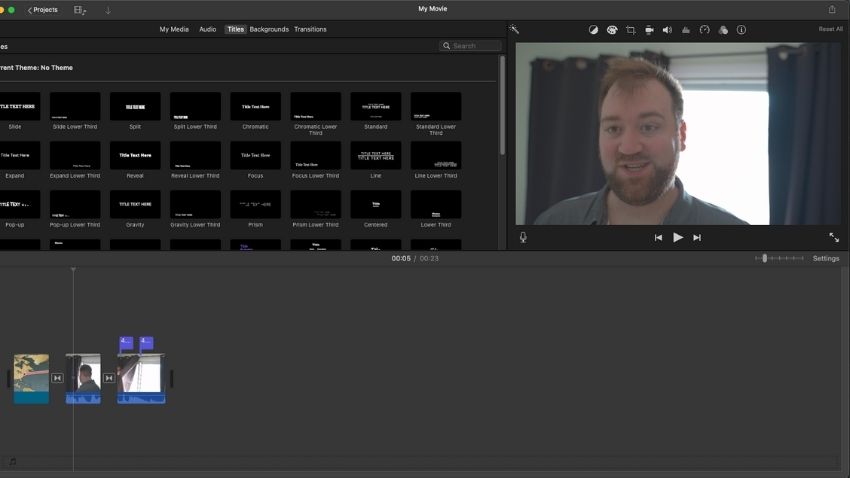 iMovie doesn't have many features. Comparing iMovie to Davinci Resolve would be like comparing checkers to 4d-Chess.
That said, some people don't need or want all those complex features. They just want to make a few basic cuts, add a few titles, do some voiceovers, then hit export. If that's you, iMovie might be a pretty great fit.
The downside is that it'll only run on a Mac. And it's definitely not worth buying a Mac just to get iMovie. (But, buy an M1 Macs if you are going to buy a Mac right now).
iMovie is available on the iPad!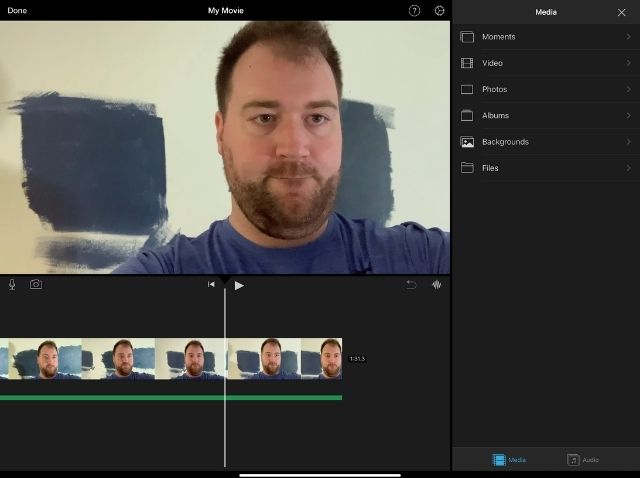 iMovie on the iPad is just like it is on a Mac. Not a ton of features, but it works, for free, with no watermark. If you don't need your video editing software to do much beyond some basic edits, it's not a bad choice. It's also a good choice if you need free software and you only have an iPad or iPhone to edit on.
3) Free Trials
Most of the paid software below will have a free trial.
For example, Final Cut Pro has a 90-day free trial available. This obviously isn't a permanent solution, but it's a good option if you just need to cover yourself until the next paycheck.
The problem with free trials is that video editing software has a learning curve. So if you're just bouncing from trial to trial, you're going to be spending a lot of time learning new software vs. actually editing video.
Best Paid Video Editing Software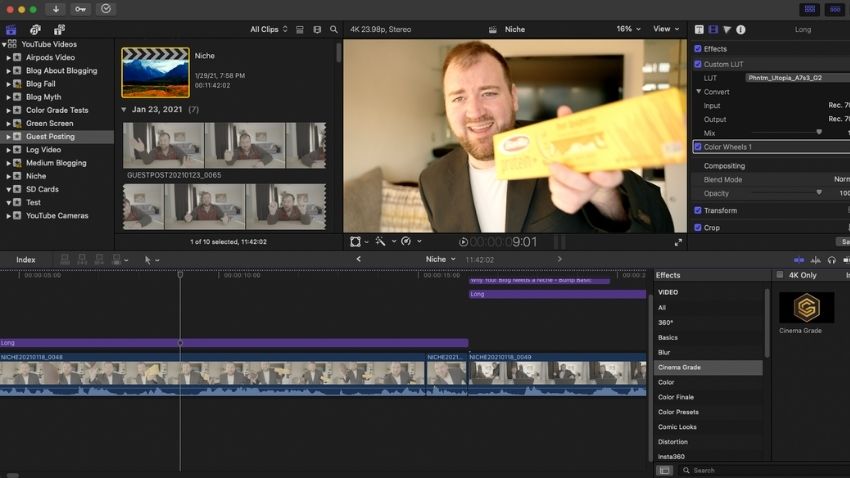 This is the video editing software that I personally use. I initially chose it because I already owned a Mac. The $300 payment felt more appealing than the monthly subscription for Premiere. I also liked Final Cuts' timeline, customizability, and plugins.
That said, I honestly don't think it's much better than Davinci Resolve or Adobe Premiere (depending on your use case).
A lot of people out there swear by Premiere Pro. And while I don't like monthly payments, the cost isn't too outrageous.
The primary reason to use Premiere is for the tight integration with Adobe After Effects and Adobe Photoshop (or you're editing on a Windows computer). For some editors, AfterEffects and PhotoShop are vital to their workflow.
The license for all Adobe's entire creative cloud of apps(so AfterEffects & Photoshop) will run you $53/m.
We already talked about the free version of Davinci Resolve. Resolve Studio is the paid version. It comes with more features like GPU acceleration, denoisers, 3D Tools, Resolve FX, Motion Blur effects, Team workflows, HDR color grading, and more!
I honestly feel like whether you choose to edit with Final Cut, Premiere, or Resolve is just personal preference. I don't think any piece of software is dramatically better or worse than the others.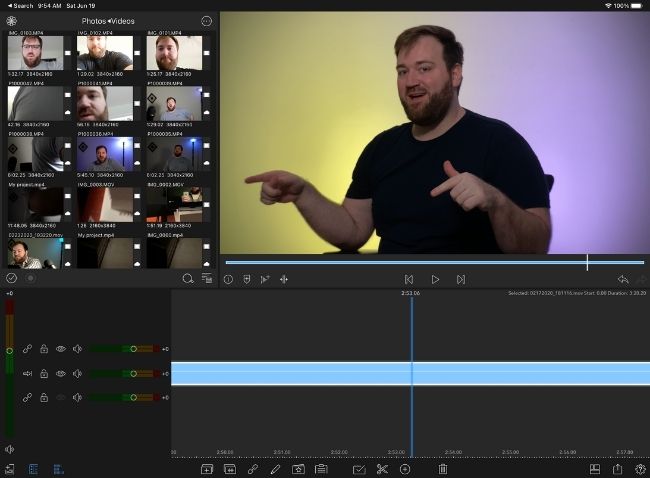 LumaFusion is hands-down the best video editing software for iPads and iPhones. It's actually quite shocking how full-featured it is. It's not quite to Final Cut/Premiere/Resolve's level, but it's not all that far behind either. And with the potentially faster workflow with a mobile edit, some YouTubers actually prefer LumaFusion to desktop video editors.
For only $30, it's easily worth the upgrade over the free iMovie app for iOS.
Rush's primary benefit is that it integrates with Premiere Pro on mobile (which is pretty cool). It also works on iOS and ANDROID. This is really the only software on the list that will work with your Android device, and it's why it makes the list.
Honorable Mention
Here are popular video editing softwares. However, I see no reason why you'd choose any of these over the options above.
Shotcut – Free open source software initially designed to work on Linux. Unfortunately, I just feel that video editing software is the type of thing you want commercial support behind.
WeVideo – This is noteworthy because it's an online video editor (Think like Canva but for videos). I can envision some use cases where an online video editor makes sense (like if you had a crappy computer). That said, I'd prefer to not pay $15/m for this. And I don't want to upload my massive video files before working on them.
HitFilm Pro – It promises to be a video editor and visual effects editor (like Premiere/AfterEffects), only all-in-one. I don't feel like it compares to AfterEffects and it's costly software.