Best Apps for Blogging: How To Blog Exclusively on Your iPad
Shaun Poore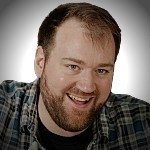 In 2018, I got the latest iPad Pro and fell in love. The newest iPads aren't just fun toys, they're serious computing machines. Which got me thinking, "Can I run my entire blog with this iPad?" It seemed like a convenient way to keep up with my blog if I traveled.
So I gave it a shot. Below are the apps I found most useful when doing all sorts of everyday blogging tasks, as well as my results.
Which iPad am I using?
I bought a refurbished 12.9 inch 256GB iPad Pro from Amazon for about $800 in 2019. You can buy any iPad you like, they'll all be good enough for blogging. That said, I find the 12.9" screen of the iPad Pro very useful.
If you're reading this in the future, there are probably even better iPads out there. Or, this exact iPad has come down considerably in price!
I'm a big fan of buying refurbished electronics like this. Apple would have charged me $1200+ shipping for the exact same device at the time I purchased this iPad. And I can't tell the difference between this and a brand new one.
What accessories do you need? Do You Need an Apple Pencil?
I prefer typing, don't like to draw, and prefer to use my fingers over a stylus. Because of this, I rarely use my 2nd gen Apple pencil. You might love it, but if you're like me, you may be able to save some money by skipping the Apple Pencil.
I bought this $14 Bluetooth keyboard to type on, and this $14 iPad stand. I consider both items absolutely essential to blogging on your iPad. I wrote with those two things with my iPad for nearly two years until the Apple Magic Keyboard came out.
This thing is certainly not a budget option. You 100% do not need this to blog successfully on an iPad. But, if the $350 that it costs means nothing to you? This is a great accessory that drastically improves writing on your iPad Pro more than any other keyboard that I've found.
Which App is Best for Writing a Blog Post on an iPad?
When writing a blog post, most people use the editor built into WordPress.
I find this editor to be less than ideal even when writing on my Desktop. And on the iPad, trying to use the web interface is a bit of a nightmare (In WordPress 5.7 the block editor has gotten much more usable on the iPad than it had been in the past).
Whether or not you blog exclusively on an iPad, I recommend buying an app like Ulysses to write with. It's a markdown editor that offers distraction-free writing. It's a real treat and will speed up your writing dramatically.
The cool thing about Ulysses is that it will also automatically sync with your Mac. So if you have a Mac, you can go from writing on your iPad to writing on your computer, no problem. And when you're done, there's a button to upload that post to your WordPress blog.
The only drawback of using Ulysses to write your blog posts is it can't sync with your WordPress account. You can only upload new posts. If you want to edit older posts, you're stuck trying to use the web browser. The other option would be to use the WordPress.com app with the JetPack plugin. But, I don't like that option for a variety of reasons.
Can You Use Grammarly on an iPad?
Grammarly is an absolute must for me when I'm writing blog posts. Without it, there would be 100 spelling and grammar mistakes in each post I write. Luckily Grammarly has an iPad app as well.
Download the app and then go to Settings -> Keyboards -> Keyboards and select the Grammarly Keyboard whenever you'd like to use it.
I don't like the Grammarly keyboard for normal iPad use, so I usually switch it back whenever I'm done editing a post.
How Do You Replace Canva on the iPad?
Canva has an iPad app! I was relieved to find it because, on Desktop, I use Canva constantly.
Unfortunately, their iPad app is just OK. I still find using the Desktop site to be a more pleasant experience.
But, there is an app called Over that is very similar to Canva. Only it does everything I wish the Canva app would do. It's great! The only problem is that it's yet another expense. That said, it's pretty cool and worth checking out if you're serious about blogging exclusively on an iPad.
How Do You Edit Video on the iPad?
There's an iPad app called LumaFusion that makes it simple to edit videos on your iPad. As of this writing, it's only a one-time payment of $40. Which makes it much cheaper than video editing software like Final Cut Pro or Adobe Premiere Pro.
Some may find LumaFusion's trimmed down feature-set to be a downgrade. But, I actually feel like it's a feature. If I'm doing basic video editing for YouTube, I don't use half the features in Final Cut Pro. I care more about ease of use than top-end features.
Even with a computer available to me, I still use Lumafusion to edit videos most of the time.
How Do You Design Logos and Scalable Vector Graphics on the iPad?
Logo Design isn't something I do regularly.
But, I wanted to bring it up because it's WAY more natural to do on an iPad than it is on the Desktop.
On the Desktop, the standard app you'd use for logo design is Adobe Illustrator. And it's a good Desktop app, but it's challenging to learn, and they charge you at least $30 per month to use it.
On the iPad, you can get a very similar program called Affinity Designer for only $20 (one-time fee). I prefer this app to Adobe Illustrator. The iPad just feels like a more intuitive device to do this type of work on.
There's also a slimmed-down easier to use app called Assembly. ​This app costs $30 per year, but if you want to design SVG graphics super-fast, it's a pretty great app.
How Do You Check Your Google Analytics on an iPad
This is the first area where the iPad loses badly to the Desktop. If you try to go to use the Google Analytics website on your iPad, it's barely functional. If you download the Google Analytics app for iPad, it works, but it leaves a lot to be desired.
My main gripe with it is that you can't use your Dashboards from the Desktop site. Nor is it easy to create advanced dashboards like it is with the Desktop site.
Dashboards are the primary way that I read my Google analytics data, so I found this to be a major letdown. But, if you only care about the most basic things you can do, the app may work for you.
Best Photo Editing App For iPad
I don't do a lot of my own photography for this blog. At least not professional enough photography where I need to edit it in Lightroom after.
If you were interested in doing that, the iPad has all sorts of alternatives to Lightroom. My favorite Lightroom alternative on iPad is Darkroom.
Best Drawing Apps for iPad
Here is where blogging on an iPad actually gets much more fun than blogging on a PC. There are so many cool apps for drawing your own stuff to make your site interactive. I'm not much of an artist, but I find the Procreate app super easy to use and a lot of fun.
Conclusion
I failed to find any blogging tasks that I couldn't do on my iPad. So using the iPad for Blogging is a pretty fun experience.
For some tasks, I straight-up prefer to use the iPad now. For others, I still prefer to use my Desktop computer. But, it's nice to know I can run everything on my iPad if I need to.