150+ Niche Site Blogging Ideas (Easy To Read Table)
Shaun Poore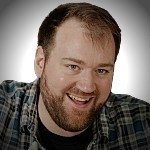 Your blog needs a niche because it will help you build topical authority in Google and sell a product to your entire audience.
But, many bloggers have a hard time choosing a niche. So I've compiled a list of 500 topic ideas that I think might work. Some topics in the list are extremely competitive or a YMYL niche that may not be too difficult for new bloggers. So be honest with yourself about your abilities before choosing one of those topics.
Listed alphabetically, sub-niches in the 2nd column, and whether I think it's YMYL in the 3rd. I hope this helps you to generate ideas!
| | | | |
| --- | --- | --- | --- |
| Niche | Sub-Niches | Competitive / YMYL / Low Volume / News / Sensitive | Notes |
| 3D Printing | | Low Volume | |
| Accounting | Small business, large business, etc. | YMYL | |
| Acting | local theater, Hollywood, etc. | | |
| Aquariums | Professional Aquariums, maintaining your own fish tank, etc. | | |
| Addiction | drinking, drugs, sex, etc. | YMYL | |
| Advertising | Facebook ads, Google ads, Pinterest ads | YMYL-ish, Competitive, Low Volume | |
| Animation | Cartooning, for YouTube | | |
| Anime | | | |
| Antiquing | | | I actually have no idea if this one is low volume or not. Do a lot of people do this? |
| Archery | | | |
| Artificial Intelligence | | Low Volume | |
| Astrology | | | |
| Astronomy | | | |
| Baking | | | |
| Baseball | | | |
| Basketball | | | |
| Beekeeping | | | |
| BBQ'ing | Grills, smoking meats, recipes | | |
| Biking | hobbyist, BMX | | |
| Birdwatching | Backyard birds, ducks, any other bird | | |
| Blogging | | YMYL-ish, Competitive | I have first-hand experience with just how competitive this niche is. It can border on YMYL at times. And it's not a super high volume topic. |
| Board Games | Chess, party games | | More options here than I can list. Maybe include card games. |
| Boating | | | |
| Body Building | | | |
| Books | Reviews, ASOIAF theories, etc. | | I'd be scared that I couldn't outrank Amazon if I were doing book reviews. That said, if I could, I'd be all over this niche. |
| Bowling | | | |
| Business | | YMYL, Competitive | Business topics will be competitive. Businesses have the monetary incentive, funds, and authority to go after every click. |
| Camping | | | |
| Cars | | | This niche is news-y, competitive, and YMYL. But I think there's a way to stick to post topics that steer clear of that if you're smart about it. |
| Cats | | | |
| Celebrities | | Competitive, News, Sensitive | I try to avoid news-like blog posts because traffic fades with time. I also try to avoid writing about individual people because of potential defamation problems. |
| Cheerleading | | | |
| Chess | | Low Volume | As popular as Chess is worldwide (and as much as I love it). I"m not sure how often I Google chess-related topics. |
| Coding | HTML, JavaScript, CSS, Hello World, Python, C#, Swift, etc. | | I LOVE coding as a topic. StackOverflow is very beatable in the SERP, and many people Google these subjects. |
| Cooking | | | |
| Comedy | | | |
| Concrete | | | |
| Crafts (wreath making, glass blowing, candle making, soap making, etc.) | | | |
| Crochet | | | |
| Crossfit | | | |
| Cryptocurrency | | YMYL, Sensitive | |
| Dance | | | |
| Dating (for men, for women, online, etc.) | | YMYL, Sensitive | I think there are ways to make this work. But, have to be careful with topic selection. |
| Diet | | YMYL, Competitive, Sensitive | Weight loss, diet advice, and miracle cures are the most YMYL/competitive topics on the Internet. |
| Digital Marketing | | YMYL, Competitive | |
| Divorce | | YMYL, Sensitive | |
| Dogs | | | |
| Drawing | | | |
| Drinking (homebrewing, beer, wine, liquor, partying, etc.) | | YMYL, Sensitive | Any alcohol or drugs type content will be sensitive with advertisers and Google. |
| Electrician-ing | | | |
| Embroidery | | | |
| Fantasy Sports | | | |
| Farming | | | |
| Fashion | | | |
| Firearms | | YMYL, Sensitive | This is a sensitive topic, and advertisers may be averse to working with you. I'd be wary of entering this niche. |
| Fencing | | | |
| Fish | | | |
| Fishing | | | |
| Football | | | |
| Gambling (sports, horses, etc.) | | YMYL, Sensitive | I think I'd be worried about having a gambling blog and getting Google traffic. Even if I were just discussing theory etc. |
| Gardening | Every type of plant imaginable, indoor gardening, planting trees | | |
| Golfing | mini golf, for pros, kids, hobby | | |
| Graphic Design | | | |
| Green Living | zero waste, zero carbon | | |
| Gymnastics | | | |
| Hair Styling | | | |
| Hiking | | | |
| History | | Potentially Sensitive | It could be a sensitive topic. But, I think this is a great niche because there are so many historical events with minimal competition. |
| Hockey | | | |
| Home Decorating | themes (beach, holidays), indoor, outdoor | | |
| Home Improvement | | | |
| Horses | | | |
| Hunting | | Sensitive | Sensitive because there might be content promoting firearms, or some people may see it as animal abuse. It could be bad for advertisers and Google if not done tastefully. |
| Jewelry Making | | | |
| Jogging | | | |
| Karate | | | |
| Kickboxing | | | |
| Knitting | | | |
| Law | | Extremely YMYL | When you Google law subjects, you'll usually only see law firms in the results. Google doesn't want you getting legal advice from non-lawyers. |
| Lawn Care | | | |
| Life Hacks | | | |
| Living Abroad | | | |
| Makeup | | | |
| Magic | | | |
| Masonry | | | |
| Meditation | | | |
| Mental Health | | YMYL, Sensitive | I'd be scared away from this niche as Google really doesn't want to send traffic to a regular guy vs. a licensed professional. |
| Metal Detecting | | | |
| Motorcycles | | | |
| Musical Instruments (Guitar, Trombone, Piano) | | | |
| Origami | | | |
| Organizing | | | |
| Painting | | | |
| Parenting | | YMYL, Sensitive | There are all sorts of sensitive topics regarding parenting. That said, many issues within parenting aren't particularly sensitive. |
| Personal Finance (saving money, budgeting, investing, etc.) | | YMYL | |
| Pets | | | |
| Photography (portraits, astrophotography, iPhone photography, etc.) | | | |
| Physics | | | I love this as a niche idea. I Google so many physics-related topics and end up on a physics StackExchange that a good blog post could easily beat. I can't be the only one. |
| Plants | house plants, outdoor plants, etc. | | |
| Plumbing | | | |
| Podcasting | | | |
| Poetry Writing | | | |
| Poker | | | |
| Politics | | YMYL, Sensitive | At least in the US, discussing politics is getting crazier year over year. I suspect many politics sites will get blocked someday. |
| Poop | | YMYL | Just having fun with this one. Except yeah, people probably type all sorts of questions into Google about poop. Some of which could venture into a YMYL space. |
| Pottery | | | |
| Pregnancy | | YMYL, Sensitive | I mean, what's more YMYL than this? Be careful you're not diving into the medical aspects of this niche. |
| Racing | | | |
| Real Estate | | YMYL | Houses are a big purchase decision for people. |
| Relationships | | YMYL, Sensitive | |
| Religion | | YMYL, Sensitive | Minus politics, I can't think of a topic that gets people more riled up (or causes them to join a cult). I'd be worried about Google being really careful on this subject and not sending my new site any traffic. |
| Recipes | | | |
| Reviews (Product X vs. Product Y, Product unboxings, game reviews) | | | |
| Rock Climbing | | | |
| Running | | | |
| Screenwriting | | | |
| Scuba Diving | | | |
| Sex | | YMYL, Sensitive | Very YMYL. I'd avoid the subject. That said, this is extremely high traffic if you can break in. |
| Singing | | | |
| Skateboarding | | | |
| Skydiving | | | |
| Sleep | dreams, getting better sleep, etc. | YMYL | |
| Snowboarding | | | |
| Soccer | | | |
| Sound Design | Recording, editing, soundproofing, audio equipment, etc. | | |
| Sports Cards | | | |
| Sports Team | Blog dedicated to an individual team, NY Giants, Patriots, etc. | | |
| Stamp collecting | | | |
| Statistics | | | |
| Surfing | | | |
| Survival | | YMYL-ish | Weirdly, I don't think survival is all that YMYL (you'd think it would be). Just be careful that your topic selection doesn't get too YMYL here. |
| Swimming | | | |
| Taekwondo | | | |
| Technology | computers, smartwatches, VR headsets, etc. | | |
| Tennis | | | |
| Therapy | | YMYL, Sensitive | |
| Toys | For kids of various ages, boys, girls, adults, etc. | | |
| Travel | | | |
| Ultimate Frisbee | | | |
| Videography | YouTubing, filming weddings, films, etc. | | |
| Video Editing | Final Cut, Premiere, etc. | | |
| Video Games | | | |
| Virtual Reality | | | I think this niche will become competitive once people realize how insane VR is. I'm trying to get into it now. |
| Volunteering | | | |
| Water Sports | Kayaking, skiing, jet skiing, tubing, windsurfing, etc. | | |
| Weather | | News, Competitive | There are non-news weather posts you could write. But, they're likely to be competitive. I'd steer clear of this one. |
| Weddings | | YMYL | Weddings can get expensive, personal, and legal. So certain topics within the niche could be YMYL. |
| Welding | | | |
| Wildlife | | | |
| Woodworking | | | |
| Yoga | regular, aerial, for beginners, men, women, athletes, etc. | | |
| | | | |
Note: None of these niches are guaranteed to succeed. Nor are they my endorsement of them. Just a list of ideas to help get you started.