150+ Niche Site Blogging Ideas (Easy To Read Table)
Shaun Poore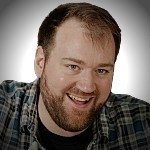 If you're thinking of starting a niche-less blog, consider reading my post on why your blog needs a niche. A niche will help you consolidate your audience so that you can better generate revenue and build authority with Google.
If you believe you need a niche but simply can't think of a subject, I've compiled a list of 500 topic ideas that I think would work. You may want to avoid some of these topics as a new blogger as they may be extremely competitive, a YMYL niche, or simply too small (can you think of 100+ posts to write about this subject?). Be honest with yourself about your abilities as those niches will require more work and talent to be successful.
Listed alphabetically, subniches in the 2nd column, and whether I think it's YMYL in the 3rd. I hope this helps you to generate ideas!
| | | | |
| --- | --- | --- | --- |
| Niche | Sub-Niches | Competitive / YMYL / Low Volume / News / Sensitive | Notes |
| 3D Printing | | Low Volume | |
| Accounting | Small business, large business, etc. | YMYL | |
| Acting | local theater, Hollywood, etc. | | |
| Acquariums | Professional Acquariums, maintaining your own fish tank, etc. | | |
| Addiction | drinking, drugs, sex, etc. | YMYL | |
| Advertising | Facebook ads, Google ads, Pinterest ads | YMYL-ish, Competitive, Low Volume | |
| Animation | Cartooning, for YouTube | | |
| Anime | | | |
| Antiquing | | | I actually have no idea if this one is low volume or not. Do a lot of people do this? |
| Archery | | | |
| Artificial Intelligence | | Low Volume | |
| Astrology | | | |
| Astronomy | | | |
| Baking | | | |
| Baseball | | | |
| Basketball | | | |
| Beekeeping | | | |
| BBQ'ing | Grills, smoking meats, recipes | | |
| Biking | hobbyist, BMX | | |
| Birdwatching | Backyard birds, ducks, any other bird | | |
| Blogging | | YMYL-ish, Competitive | I have first-hand experience just how competitive this niche is. It can border on YMYL at times. And it's not a super high volume topic. There aren't millions of bloggers out there the way there are millions of people with birds in their backyards. |
| Board Games | Chess, party games | | More options here than I can list. Maybe include card games. |
| Boating | | | |
| Body Building | | | |
| Books | Reviews, ASOIAF theories, etc. | | If I were doing book reviews I'd be scared that I couldn't outrank Amazon reviews. That said, if I could, I'd be all over this niche. |
| Bowling | | | |
| Business | | YMYL, Competitive | Business topics are going to be tough to rank for and competitive. Largely because businesses test to have websites with content on it to attract clicks, and because business topics tend to have a high monetary value. |
| Camping | | | |
| Cars | | | I could see how this niche could become news-y, competitive, and YMYL. But, I think there's a way to stick to post topics that steer clear of that if you're smart about it. |
| Cats | | | |
| Celebrities | | Competitive, News, Sensitive | I try to avoid news-like blog posts because traffic fades with time. I also try to avoid writing about individual people because of potential defamation problems. |
| Cheerleading | | | |
| Chess | | Low Volume | As popular as Chess is worldwide (and as much as I love it). I"m not sure how often I Google chess related topics. |
| Coding | HTML, JavaScript, CSS, Hello World, Python, C#, Swift, etc. | | I LOVE coding as a topic. I find that StackOverflow is very beatable in the SERP and a large number of people Google these subjects. |
| Cooking | | | |
| Comedy | | | |
| Concrete | | | |
| Crafts (wreath making, glass blowing, candle making, soap making, etc.) | | | |
| Crochet | | | |
| Crossfit | | | |
| Cryptocurrency | | YMYL, Sensitive | |
| Dance | | | |
| Dating (for men, for women, online, etc.) | | YMYL, Sensitive | I think there are ways to make this work. But, have to be careful with topic selection. |
| Diet | | YMYL, Competitive, Sensitive | Weight loss, diet advice, and miracle cures is probably the most YMYL and competitive topic on the Internet. |
| Digital Marketing | | YMYL, Competitive | |
| Divorce | | YMYL, Sensitive | |
| Dogs | | | |
| Drawing | | | |
| Drinking (homebrewing, beer, wine, liquor, partying, etc.) | | YMYL, Sensitive | Any alcohol or drugs type content is going to be sensitive with advertisers and Google. |
| Electrician-ing | | | |
| Embroidery | | | |
| Fantasy Sports | | | |
| Farming | | | |
| Fashion | | | |
| Firearms | | YMYL, Sensitive | This is an extremely sensitive topic and advertisers may be averse to working with you. I'd be weary of entering this niche. |
| Fencing | | | |
| Fish | | | |
| Fishing | | | |
| Football | | | |
| Gambling (sports, horses, etc.) | | YMYL, Sensitive | I think I'd be worried about having a gambling blog and getting Google traffic. Even if I were just discussing theory etc. |
| Gardening | Every type of plant imaginable, indoor gardening, planting trees | | |
| Golfing | mini golf, for pros, kids, hobby | | |
| Graphic Design | | | |
| Green Living | zero waste, zero carbon | | |
| Gymnastics | | | |
| Hair Styling | | | |
| Hiking | | | |
| History | | Potentially Sensitive | It could be sensitive depending on which historical topics you're talking about. That said, I think this is a great topic because there are so many historical events out there without a ton of competition. |
| Hockey | | | |
| Home Decorating | themes (beach, holidays), indoor, outdoor | | |
| Home Improvement | | | |
| Horses | | | |
| Hunting | | Sensitive | Sensitive because there might be content that promotes firearms or that some people may see as animal abuse. Could be bad for advertisers and Google if not done tastefully. |
| Jewelry Making | | | |
| Jogging | | | |
| Karate | | | |
| Kickboxing | | | |
| Knitting | | | |
| Law | | Extremely YMYL | So many different types of law, but when you Google it you almost exclusively see lawfirms come up. It's not because Lawyers are the only people to write about these subjects. It's because Google doesn't want you getting advice from non-lawyers. |
| Lawn Care | | | |
| Life Hacks | | | |
| Living Abroad | | | |
| Makeup | | | |
| Magic | | | |
| Masonry | | | |
| Meditation | | | |
| Mental Health | | YMYL, Sensitive | I'd be scared away from this niche as Google's really not going to want to send traffic to a regular guy vs. a licensed professional. |
| Metal Detecting | | | |
| Motorcycles | | | |
| Musical Instruments (Guitar, Trombone, Piano) | | | |
| Origami | | | |
| Organizing | | | |
| Painting | | | |
| Parenting | | YMYL, Sensitive | There are all sorts of sensitive topics when it comes to parenting. That said, there are a lot of topics within parenting that aren't particularly sensitive. |
| Personal Finance (saving money, budgeting, investing, etc.) | | YMYL | |
| Pets | | | |
| Photography (portraits, astrophotography, iPhone photography, etc.) | | | |
| Physics | | | I love this as a niche idea. I Google so many physics related topic and end up on a physics stackexchange that a good blog post could easily beat. I can't be the only one. |
| Plants | house plants, outdoor plants, etc. | | |
| Plumbing | | | |
| Podcasting | | | |
| Poetry Writing | | | |
| Poker | | | |
| Politics | | YMYL, Sensitive | At least in the US, discussing politics is getting crazier year over year. I'd avoid as I suspect a lot of these sites that get people riled up are going to get blacklisted one day. |
| Poop | | YMYL | Just having fun withe this one. Except yeah, people probably type all sorts of questions into Google about poop. Some of which could venture into a YMYL space. |
| Pottery | | | |
| Pregnancy | | YMYL, Sensitive | I mean what's more your life than this? Be careful with topic selection here that you're not diving into the medical aspects of it. |
| Racing | | | |
| Real Estate | | YMYL | Houses are a big purchase decision for people. |
| Relationships | | YMYL, Sensitive | |
| Religion | | YMYL, Sensitive | I'm an atheist… I wouldn't write about atheism either. Minus politics I can't think of a topic that gets people more riled up (or joining actual cults). And so I could see a world where Google blacklists it all one day from all but the most official of sources. |
| Recipes | | | |
| Reviews (Product X vs. Product Y, Product unboxings, game reviews) | | | |
| Rock Climbing | | | |
| Running | | | |
| Screenwriting | | | |
| Scuba Diving | | | |
| Sex | | YMYL, Sensitive | Very YMYL. I'd avoid. That said, people are probably Googling it a lot. Like extremely high traffic. |
| Singing | | | |
| Skateboarding | | | |
| Skydiving | | | |
| Sleep | dreams, getting better sleep, etc. | YMYL | |
| Snowboarding | | | |
| Soccer | | | |
| Sound Design | Recording, editing, soundproofing, audio equipment, etc. | | |
| Sports Cards | | | |
| Sports Team | Blog dedicated to an individual team, NY Giants, Patriots, etc. | | |
| Stamp collecting | | | |
| Statistics | | | |
| Surfing | | | |
| Survival | | YMYL-ish | Weirdly I don't think this is all that YMYL… That said, if you give somebody bad advice on how to survive. Just be careful what individual posts you choose to write. |
| Swimming | | | |
| Taekwondo | | | |
| Technology | computers, smart watches, VR headsets, etc. | | |
| Tennis | | | |
| Therapy | | YMYL, Sensitive | |
| Toys | For kids of various ages, boys, girls, adults, etc. | | |
| Travel | | | |
| Ultimate Frisbee | | | |
| Videography | YouTubing, filming weddings, film, etc. | | |
| Video Editing | Final Cut, Premiere, etc. | | |
| Video Games | | | |
| Virtual Reality | | | I think this niche will become competitive once people realize how insane VR is. I'm trying to get into it now. |
| Volunteering | | | |
| Water Sports | Kayaking, skiing, jet skiing, tubing, wind surfing, etc. | | |
| Weather | | News, Competitive | There are non-news weather posts you could write. But, they're likely to be competitive. I'd steer clear of this one. |
| Weddings | | YMYL | This isn't a super YMYL space, but weddings can get quite expensive, personal, and legal. So certain topics within the niche could brush up against it. |
| Welding | | | |
| Wildlife | | | |
| Woodworking | | | |
| Yoga | regular, aerial, for beginners, men, women, athletes, etc | | |
| | | | |
Note: None of these niches are guaranteed to succeed. Nor are they my endorsement of them. Just a list of ideas to help get you started.