How To Watch Live Golf in VR (PGA Tour Events)
Shaun Poore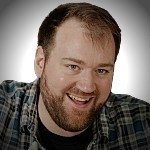 When you first watch a movie on a VR Big Screen, your first thought will likely be, "Holy cow, I wonder if I can watch golf like this?"
And the answer is Yes! It's possible to watch live PGA tour events in VR; however, it's not necessarily easy. Here are the ways I've found to make it work.
Can You Watch Live Golf in 180° or 360°?
I feel like 360 video would be the absolute coolest way to experience golf imaginable (Seriously, grab a VR headset and check out the YouTube video below).
That said, the only VR content I've been able to find for golf is the PGA Tour Live Oculus Gear app which looks like it hasn't been updated since 2018 (and isn't available on a Quest 2 or anywhere else). So for now, it looks like we're stuck watching golf on gigantic virtual 2D televisions.
That said, that can still be a cool experience. And I think it's just a few years time before more truly VR options open up for golf.
Watch Golf with the DeoVR Web Browser (Paired With Streaming Options)
The DeoVR web browser app for the Quest 2 is currently the best app on the market (free or paid) for watching video content with your VR headset.
Now you just need to figure out where to stream the content from. For golf, you're largely looking for a subscription service that has GolfTV, ESPN, CBS, and/or NBC.
ESPN+ and Hulu look like the most promising ways to watch golf online so I'd start there if you have nothing. If you're looking for something free you might be able to watch streams through NBC / GolfTV.
Remote Desktop Into Your PC / Mac
I wrote an entire article about writing code while in VR by using the Immersed app to remote desktop into your computer.
The process for watching live PGA Tour events is effectively the same. Golf you can pull up on your computer via a web browser becomes accessible in virtual reality (on as big a screen as you like). Heck, an app like Immersed even lets you invite friends to hang out in your private room with as many screens as you like.
Here's what that looked like when I watched an NFL game in my virtual man cave.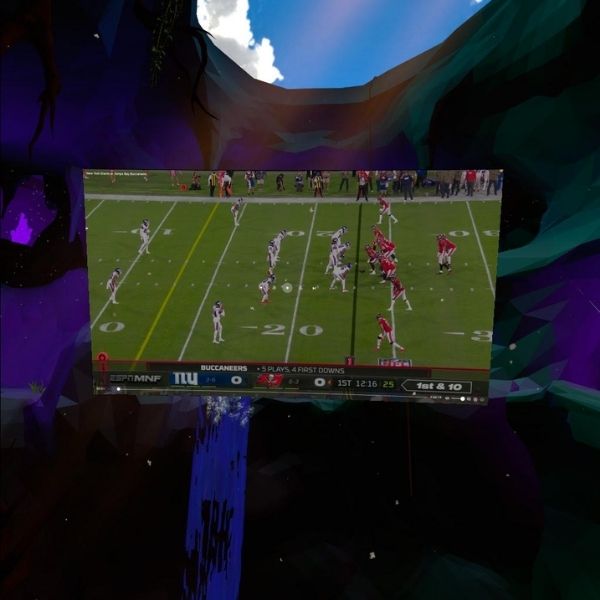 This brings us back to the question of how you watch live golf on your computer. And the best options are the same as I listed in the previous section.
Conclusion: Is Watching Basketball on The Quest 2 Worth It?
For me, the resolution on the Quest 2 isn't high enough for me to prefer watching golf in VR over a traditional television just yet. That said, higher resolution VR headsets are dropping in 2022, which promises to fix that problem.
So we're not quite there yet. However I'm very excited for the future when I can watch 360° golf content and feel like I'm there. In a few years that's where we're headed.