How To Watch Live NFL Games in Virtual Reality
Shaun Poore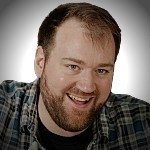 When you first watch a movie on a VR Big Screen, your first thought will likely be, "Holy cow, I wonder if I can watch football like this?"
And the answer is Yes! It's possible to watch NFL games in VR; however, it's not necessarily easy. Here are the ways I've found to make it work.
Remote Desktop Into Your PC / Mac
I wrote an entire article about writing code while in VR by using the Immersed app to remote desktop into your computer.
The process for watching NFL games is effectively the same. Any game you can pull up on your computer via a web browser becomes accessible in virtual reality (on as big a screen as you like). Heck, an app like Immersed even lets you invite friends to hang out in your private room.
(Although I'm pretty sure that'd kill the resolution of these games even further and make it a less enjoyable viewing experience).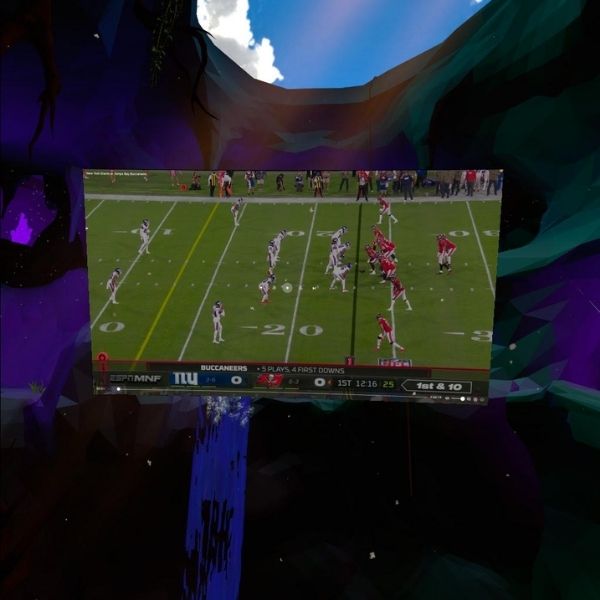 So the real question becomes, "how do you get access to NFL games on your computer." Here are a handful of options that will actually work (though most aren't free).
None of these options are perfect. However, if you stream a game through the Sunday Ticket app and the two local games through YouTube TV… That's actually a pretty cool way to get a 3-game television setup in the virtual world.
It's not your own personal private sports bar just yet, but we're certainly getting there.
Techniques That Won't Work
The following are things that I've tried to watch the NFL in VR and failed.
The Amazon Prime Video App: This app will sometimes stream an NFL game on Thursday night. Unfortunately, that game is unavailable on their Quest 2 app.
The Oculus / Firefox Web Browser: Supposedly, websites like YouTube TV will work right in the web browser. However, websites like Sunday Ticket block access to these browsers.
Yahoo Sports App: I haven't attempted to sideload the Android version of these apps onto the Quest 2 (although that would only let you watch one game at a time). That said, I have tried to load iPhone and iPad apps onto my M1 Mac and football's blocked with apps on that device.
Conclusion: Is Watching Football on The Quest 2 Worth It?
For me, the resolution on the Quest 2 isn't high enough for me to prefer watching a game in VR over a traditional television just yet. That said, higher resolution VR headsets are dropping in 2022, which promises to fix that problem.
The other problem is that I've currently only figured out how to stream 3 games at a time (Sunday ticket + YouTube TV). And that's cool, but it's not as appealing as running my own private virtual sports bar that has a dozen TVs going at once.
So we're not quite there yet. That said, virtual reality will get crazy over the next 5 years. Plus, DirecTV's contract expires in 2022 (they may not rule over NFL games with an iron fist forever). I could see watching NFL games in VR becoming a big deal in the years to come.