How To Emulate Video Games in VR (SNES, Sega, Game Boy, Wii etc.)
Shaun Poore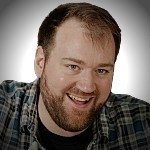 Can you play 2d games from legacy systems in VR?
Yes, yes you can. And you have three interesting options for doing so. Let's get right into them.
EmuVr looks absolutely incredible! Check out the video demo below if you don't believe me.
EmuVR gives you a virtual room to play 2d games in. I could see things being too blurry until headset resolutions improve. But, if you buy a modern headset, this looks like escapism at its finest. You can see cool demo's by watching YouTubers review it here, here, here, and here.
EmuVr is a standalone emulator which runs on the front-end to Retro Arch which runs on the backend to do the proper emulation. And it will play a buttload of consoles. Check out the EmuVR website for the full list. But, the shortlist is PlayStation, Nintendo 64, GameCube, Sega, SNES, NES, Wii, Game Boy, Atari, and more.
EmuVr is currently PC-VR only. So you will need to have your headset wired to your computer for this to work.
I personally tried it out. Unfortunately, PC-VR doesn't currently work with my M1 Macbook Pro Max so I had to use my 6 year-old Microsoft Surface Book. It doesn't require a ton of hardware to run since that computer was able to handle it OK.
And I can say it's a lot of fun.
3DSEN is available in the steam store and takes a completely different approach to playing legacy games. Instead of just providing an emulator like the other options, it will let you play them in 3D!!! It's a brand new twist to your favorite games of the past. Seriously check out how cool it looks in the video below (it's a long video so you may want to skip around).
While this is super cool and also worth checking out, I think it's not as far along as EmuVR is. There are fewer titles and platforms available, it's also PC-VR only, and while the games being in 3D is super cool to check out, I'm not sure it adds all that much to the experience at the end of the day.
I think this is the worst of your three options for emulating legacy game systems in VR. That said, I use this as my magic trick for bringing everything into VR that there's not an app for.
I wrote an entire post about how to code in VR. And in that post I go over how to bring your PC into a virtual environment. When you do this, anything that can be done on your PC can now be done in VR. For instance, here's me watching an NFL football game in a literal virtual man cave.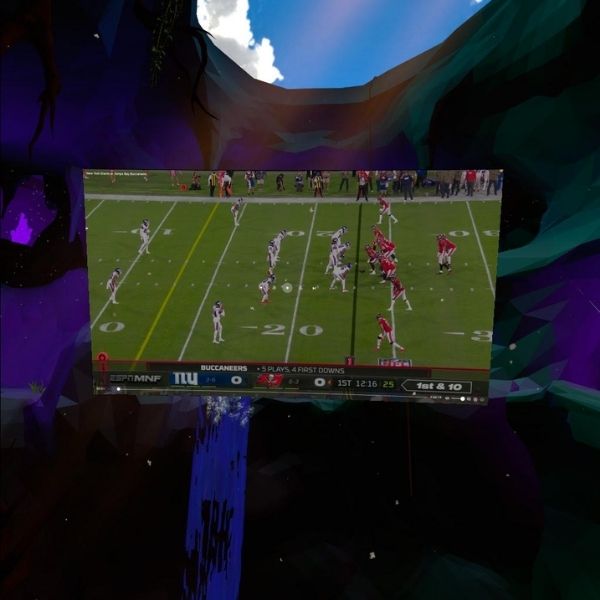 You can do this to code, watch sports, or even emulate video games provided you have emulation software on your computer. Now I'm not going to go over how to emulate video games on your PC step by step. But, playerassist has a good guide on doing exactly that if you're interested (always be careful downloading random software from the Internet though).
I think one of the interesting things about virtual desktop software like Immersed is that it's pretty robust and full-featured compared to some of the options available in various gaming software. For instance, bringing friends into your virtual environment or starting up multiple monitors is already fully supported and works quite well on a Quest 2. This wouldn't be easy to do with your other options.
That's it and I hope you check out EmuVR. It's a lot of fun!