5 Blogging Alternatives (Better Internet Business Models in 2023)
Shaun Poore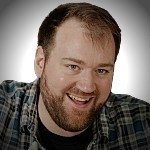 Blogging is a fantastic business model. Startup costs are low, your revenue ceiling is quite high, and I find that writing is fulfilling on a personal level.
That said, I don't believe it's the best Internet business model around in 2023. That's because to make six figures blogging, it's probably going to take you several years (and hundreds of posts).
Meanwhile, the businesses below exist. And many present a faster path to replacing your six-figure salary than blogging does while maintaining the low startup costs and high revenue ceiling.
1) YouTube
YouTube is my #1 alternative to a blogging business.
Why? Because getting to 100k monthly views is dramatically easier via YouTube than a blog (assuming you're good at making videos). It offers the potential to go viral overnight (which blogging really doesn't). Plus, it comes with a built-in subscription model and revenue generator (Adsense). Amazing!
And while ads don't pay great (per 1,000 impressions), video converts significantly better than text content does. If you create your own product, each YouTube viewer becomes dramatically more valuable than a visitor on your blog. Using this business model, people with relatively small channels (less than 10k subs) can pull in six figures.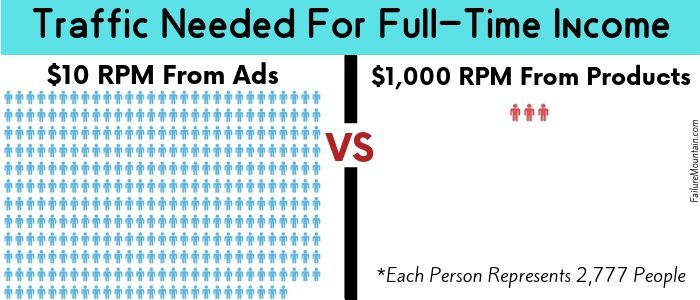 However, none of these alternatives to blogging are purely sunshine and unicorns. Let's briefly touch on some of the common pitfalls with YouTube.
You have to put yourself out there:
You will need to acquire hard skills:
It's a lot of work:
More Expensive than blogging: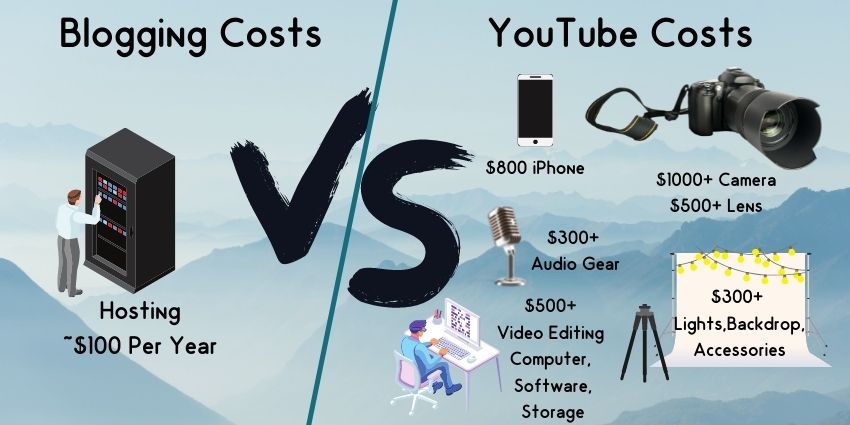 2) Podcasting
Podcasts offer many of the same advantages of a YouTube channel only without all the hassles of creating videos. For instance, you don't have to do any of the following with a podcast.
Write Complicated Scripts.
Buy a camera or any expensive video gear.
Learn video editing.
Meanwhile, you can still take advantage of all of the following.
Highly engaged listeners that will buy your products.
The ability to put the Podcast on YouTube and take advantage of that platform for growth. Plus, other podcast platforms (Apple, Spotify) open up to you.
A more robust sponsorship network (that pays reasonably well).
And Podcasts can make decent money with a relatively small subscriber base. Pretend you run 3 ads per pod and each ad averages $20 per 1,000 impressions. We're talking about $600 a pod with 10,000 listeners!
3) TikTok
Believe it or not, it is possible to make money on TikTok. You don't even need to be large enough to apply for TikTok sponsorships or their ad program.
TikTok can get you to millions of views faster than any other platform on earth right now.
And even if you're like me and hate TikTok, it's not the only platform where this style of cell-phone video can get you outrageous amounts of traffic overnight. You could also post all of your short videos to YouTube Shorts, Google Web Stories, Pinterest, Facebook, Snapchat, and more…
And each platform absolutely LOVES these little videos as of 2023.
The only reason I don't rank it above YouTube or Podcasts is that short videos are challenging to monetize. You may get a million views, but they don't do you much good if you can't turn those views into money.
4) Products / Ads / Affiliate
The idea that you can create content for a living and sell ads on that content is nice. But, you know what's nicer? Building your own product and selling it like a real business (using ads or affiliate offers).
There are a couple arguments as to why this option should be ranked #1.
You will not need much traffic to make outrageous amounts of money.
If you somehow had a product and a lot of free traffic, you would make OUTRAGEOUS amounts of money.
The downsides of this approach are as follows.
Creating and maintaining a product is HARD.

If you're dealing with physical inventory or selling software without software skills (because you have to hire expensive developers).

Will Anybody Actually Buy What You Build?

You can easily spend a lot of time building something nobody wants.

Physical inventory sucks.

Taxes suck on physical inventory.
Returns/Shipping sucks on physical inventory.
Disasters can happen with physical inventory (like everything catching on fire).
You have to pay for the product upfront.
My personal take is that all digital entrepreneurs should create an info product to sell one day. Even if your immediate plan of action is blogging or an alternative digital business. The reason is that it can multiply how effective your traffic is at generating revenue overnight.
5) Twitch
Wait, so you can make money while other people watch you play video games?
Yes, you can.
However, this is the spot on the list where maybe I'd start to recommend blogging as a business model again. It's tough to gain an initial following on Twitch, and it's somewhat difficult to monetize. Plus, who knows how long this platform will be around as it is now.
That said, Twitch sponsorships can be quite lucrative. Why? Because video game companies would happily pay you to play their game in front of your 1,000 gamer audience for hours at a time. That's a very easy way for them to sell nearly 1,000 video games directly to their ideal customer, and many would happily pay you for the time.
Other Blogging Alternatives
Here are some other digital business models that are an alternative to blogging. However, I don't think they're great ideas for one reason or another.
Ads/Dropshipping

I've personally tried this. It's difficult to get the CPC down low enough to make a solid profit. And quality control is a mess when you don't own the product or the supply chain.

Instagram

Instagram sponsors exist. However, I am nowhere near hot or interesting enough to gain the massive Instagram following needed to make this work.

Twitter

Twitter's not my jam. But, some people have gained a large following there and monetized it.

Pinterest

Pinterest was the new hotness back in 2017 when paired with a blog. It was an easy way to drive traffic. The rumor is it has gotten much harder over the years (though it's probably still possible to drive blog traffic with Pinterest).

Other Social Media

There are so many social media sites out there that it's hard to keep track. Facebook, Snapchat, Reddit, Quora, etc. I don't see them as being a better business model than blogging because the content you create expires in about 15 minutes after posting it. That said, if you're creative enough, you might prove me wrong.